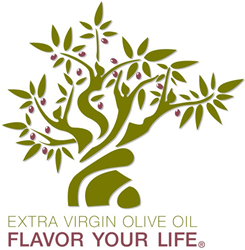 Bohemia, NY (PRWEB) March 14, 2014
Flavor Your Life, a European Union funded campaign that is dedicated to providing the latest in olive oil news, explains the differences between traditional and modern extraction methods, pressure and centrifugal respectively, that are used to extract olive oil, such as organic olive oil.
The pressure method, which is the traditional method that has evolved over thousands of years, still elicits the idea of authenticity, craftsmanship and quality. Today this method is no longer able to adequately meet the needs of quality, hygiene and safety required and that can be found with modern extraction processes. For example, defoliation and washing of the olives is rarely done with the pressing method, but is an intricle part of the centrifugal method. However the technique is still practiced by many small-scale producers because they believe it enhances the concept of 'naturalness' regarding their products.
The modern, more commonly used extraction method is the centrifugal method. In this extraction process the olive paste extracted from the olives is directly separated by centrifugation into its components of oil, water and pomace. The method has evolved and been perfected over the last few decades and it is deservedly supplanting traditional systems based on pressure.
When crushing olives, the same kind of 'mill or grinder' concept that is used in the traditional extraction process is also utilized in the centrifugal method, but in a slightly different manner. The crushers mainly consist of metal parts that allow for easy cleaning and high hygiene standards, rather than traditional stones. Rotating at high speed, they instantly crush the olives, reducing them to a smooth paste. This modern technology of pressing, with respect to the traditional method, ensures that the olive paste is exposed to oxygen for a shorter period, thereby reducing the chance of oxidation, and allowing for greater efficiency within the process.
#####