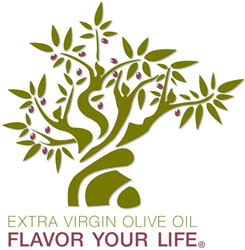 Bohemia, NY (PRWEB) March 15, 2014
Flavor Your Life, a European Union funded campaign that is dedicated to providing the latest in olive oil news, shares a recipe fit for two for Italian-style Scampi Soup with Asparagus that is prepared with Tuscan olive oil.
This recipe calls for:
9 oz scampi tails
17 oz clams
17 oz asparagus
1/2 carrot
1/2 onion
A few slices of toast
1/2 clove of garlic
Tuscan or organic olive oil to taste
Chive and parsley to taste
Salt and pepper to taste
First, remove the shells from the scampi tails. Then, cut the carrot, onion and mince the parsley. Boil the shells for about half an hour with 500 ml of water, carrots, onions, parsley pepper, and salt. Clean and rinse the asparagus and place into a pot of water to boil for about 10 minutes. Drain and cut the asparagus ends. Fry the slices of bread in Tuscan olive oil. Drain the bread onto paper towels and allow them to absorb the excessive fat.
Next, clean the clams.Cut, chop and mince the garlic. Sautè the garlic with Tuscan olive oil and parsley. Add the clams, leave them open, and remove from the heat. Remove the shell from the shellfish and keep 4 pieces of them aside. Strain the broth so it's clear and reheat. Add the scampi. Cook and add the asparagus. Add the shellfish, add a pinch of salt and then remove. Chop the parsley together with chives. Pour the soup into the dishes. Sprinkle with the chopped parsley and chive, and serve with croutons.
#####