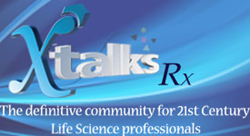 Drug coverage on public drug plans directly affects the prescribing patterns of physicians, regardless of coverage on more generous private drug plans
(PRWEB) March 14, 2014
This pharmacoeconomics webinar will focus on one of the key elements of the reimbursement dossier: The Budget Impact Analysis (BIA). In a nutshell, the BIA can be described as a precise estimate of anticipated incremental expenditures following reimbursement of the drug. It is a forecast of the drug sales for the submitted indication, with and without the reimbursement of the new drug. The impact is obtained by subtracting the expenditures predicted in the reimbursement scenario from the expenditures predicted in the status quo scenario.
The speaker will draw from her experience in Canada, where an analysis is performed for each provincial and federal drug plan, capturing drug costs over a period of three years. Other costs that are often included are pharmacy dispensing fees and administration costs. Further healthcare costs, such as hospitalization and physician visits, are not included in the BIA but in the pharmacoeconomic analysis, which complements the BIA by demonstrating the drug's value for money.
Five considerations will be discussed to optimize the budget impact analysis' methodology. Applying these suggestions will result in a pharmacoeconomic analysis that better reflects real-life outcomes and therefore provides more realistic sales forecasts.
To learn more about this event visit Pharmacoeconomics: Five Simple and Effective Ways to Optimize Budget Impact Analyses and Obtain Drug Reimbursement
Xtalks, powered by Honeycomb Worldwide Inc., is a leading provider of educational webinars to the global Life Sciences community. Every year thousands of industry practitioners (from pharmaceutical & biotech companies, private & academic research institutions, healthcare centers, etc.) turn to Xtalks for access to quality content. Xtalks helps Life Science professionals stay current with industry developments, trends and regulations. Xtalks webinars also provide perspectives on key issues from top industry thought leaders and service providers.
To learn more about Xtalks visit http://xtalks.com
For information about hosting a webinar visit http://xtalks.com/sponsorship.ashx
Contact:
Michelle Tran
Tel: +1 (416) 977-6555 ext 224
Email: mtran(at)xtalks(dot)com