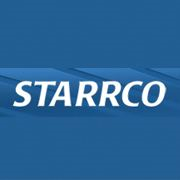 St. Louis, Mo. (PRWEB) April 07, 2014
The new and improved Starrco.com gives a fresh, clean look to the company's web presence. With a new color theme, reorganized pages and content, and an easy to use contact page, the new Starrco.com is a great resource for modular office and modular clean room customers. The site has been redesigned to provide a user-friendly experience, with detailed product information. Social networking links are also provided at the top menu, enabling customers and clients to connect with Starrco.
As a provider of modular office solutions since 1965, Starrco has built success by way of the "Starrco Advantage," a steadfast commitment to quality, innovation, and unparalleled customer service.
About Starrco
Starrco offers a wide variety of modular office systems - from single user offices to two-story multiple modular office complexes. Modular office systems are manufactured to precisely fit the client's application and are installed in a fraction of the time of conventional construction. Portable office materials come completely finished and require no sanding or painting.
Starrco offers a wide variety of materials, finishes and colors that allow customers the freedom to design systems that meet specific needs and personal style.
In addition to pre-engineered modular office systems, Starrco manufactures modular clean room systems, floor to ceiling modular office wall partitions, Starrguard Safety Guard Rail and pre-assembled portable offices and buildings. With a network of factory-trained distributors, supported by Starrco St. Louis, Missouri staff, projects are completed on time and on budget.
Contact Starrco today at 800-325-4259 or request information here.
# # #