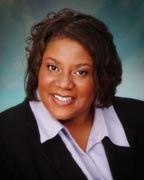 I understand the value of aligning each of the organizational units to capture and utilize ALL of the firm's data together.
Steamboat Springs, Colorado (PRWEB) March 14, 2014
Full Sail Partners, Deltek Premier Partner, is pleased to announce its recent hire of Rana Blair who will join the Full Sail team as a Deltek Vision and Deltek Kona Consultant. In this role, Rana will provide consulting services for clients looking to improve their finance and resource planning functions, as well as firms looking to leverage the social collaboration power of Deltek Kona. Her proven accounting background with extensive knowledge of firm-wide processes and procedures from a Principal's perspective will ensure Full Sail Partners continues to provide clients with the most knowledgeable professionals in the industry.
"As a strong believer in leveraging innovation and creativity to solve complex problems, I look forward to bringing my unique experience to Full Sail Partners," said Rana Blair, Senior Consultant. "Having worn many hats for professional services firms, I understand the value of aligning each of the organizational units to capture and utilize ALL of the firm's data together."
Rana Blair comes to Full Sail Partners with over 20 years of accounting and finance experience. Most recently, as a Principal at ECOM Engineering, Inc., she embraced a passion for social collaboration and improving efficiencies and operations. With the introduction of Deltek Kona on the marketing, Rana became an early adopter of the software, quickly applying her passion for technology and organizational functionality to become a Deltek Kona evangelist.
"We look forward to Rana becoming a member of the Full Sail Partners team," said Scott Seal, Full Sail Partners' Vice President of Consulting. "Rana is a very well respected member of the professional services community with a strong background in finance, project management and collaboration. She brings a holistic focus on utilizing all aspects of Deltek Vision to maximize a firms efficiency. With the recent introduction of Kona, Rana has focused on bringing Management, Staff, Clients and Projects together through the use of collaboration to further enhance the project life cycle through Deltek Vision and Kona."
For more information, please email Full Sail Partners' Marketing Communications Department or visit the Full Sail Partners' website at http://www.FullSailPartners.com.
About Full Sail Partners
Full Sail Partners specializes in client-focused technology solutions for architects and engineers, energy and environmental consultants, and professional service firms across the country. Offering business consulting, technology solutions, and application hosting for Deltek Vision, our firm partners with more than 1000 clients nationwide. With a focus on building long-term relationships, we seek to help organizations to identify the critical resources to create a faster, more efficient, and cohesive business infrastructure.
Full Sail Partners – Keep Your Business on Course. | For more on Full Sail Partners profile and background on the Full Sail Partners crew, visit us at http://www.fullsailpartners.com.