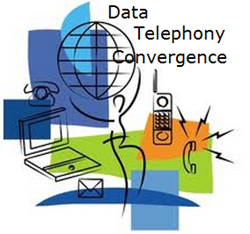 A solid technical foundation is critical. Most organizations are really not yet aware of this deficiency in their workforce, but will be soon, as it begins to impact their bottom line.
(PRWEB) March 18, 2014
"We have seen a dramatic decline over the past few years, in the number of technology professionals actually possessing these foundational skills."
"A solid technical foundation is critical for selling, designing, implementing and maintaining communications products and solutions of all types. Most organizations are not yet aware of the deficiency, but will be soon, as it begins to impact their bottom line," said Joe Scullion, President, WestNet Learning
In an effort to assist organizations in the analysis of their workforce, WestNet is providing an online skill gap assessment in these foundational technologies, at no cost.
This is an excellent opportunity for enterprises confirm their workforce skill set and/or identify a critical deficiency in the foundational technologies of Data, Telephony and Convergence technologies.
This skill gap approach can accelerates the path to competency by "leveraging each individuals current skills" and identifying critical "skill gaps".
Each person will have 2 attempts to the assessment, and the results are tracked through WestNets proprietary learning system, providing each organizations management with free access to reporting and tracking.
A Credential of-- CFTP (Certified Foundational Technology Professional) is available to those that successfully pass the FTP assessment.
WestNet Learning, for the past 18 years has provided some of the largest organizations in the industry with the tools to ensure their teams have the foundational skills, needed to fully understand the underlying technology that their communication products rely upon.
For Additional Information Contact:
WestNet Learning
PH: 303.424.9168
Email: info(at)westnetlearning(dot)com