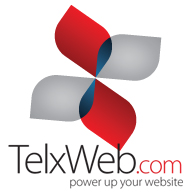 MIAMI, FL (PRWEB) March 14, 2014
Web development is a relatively new, but essential profession that can be absolutely indispensable to businesses, either large and small. Web developers create the foundation and technical framework behind a site. The best websites are designed well from the ground up, and serve to draw in and keep customers interested in the business and its services.
Miami web design company Telx Web, announced a new program for pay-per-click marketing available to web design clients.
Web design companies like Telx Web are equipped with the best and latest tools for placing quality content on the web with SEO tactics and tools that keep sites current, competitive, and high-up, if not first, in search engine listings. Telx Web also practices the latest social media optimization (SMO) tactics, which ensure clients a presence on websites like Facebook, Twitter, and Google+.
Local search optimization is another way that Telx Web ensures that clients stay current on search engines for people who search for services in their local area. This ensures that the people who are often the most relevant, local customers, are the ones reached through a company's online marketing. This targeted approach is what separates many successful businesses from unsuccessful marketers.
Pay-per-click marketing is a tactic for getting web traffic that involves buying ads on search engines. This search engine marketing tool allows for guaranteed, paid inclusion in search results, and can benefit companies whose content changes often, and therefore find it difficult to be indexed organically by search engines like Google. Pay-per-click marketing also helps to get ahead of competitors, and to keep listings current.
Features of pay-per-click marketing include: control over the website search terms, instant, same-day results, and clients are only charged if someone clicks on their link (hence the name, pay-per-click). Paid marketing can actually get faster results at a lower cost than many other marketing methods online.
About Telx Web - Telx Web is also well known for executing effective Organic SEO that ensures that client websites show up in major search engines, like Google, and in similar local search results.
Telx Web also recently released a portfolio of web designs. Miami web developer Telx Web included 16 examples of client sites in this profile, but they have actually done many more. Telx can produce sites from simple HTML to complex CSS, Java, and Flash.
More information can be found at http://www.telxweb.com/ or by calling toll free: 1800 7070.WEB (932) or Local number: (305)615.1656.