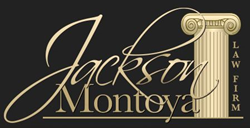 Orlando, FL (PRWEB) March 13, 2014
The partners at Jackson Montoya Law Firm were recently featured on the cover of the March 2014 issue of Central Florida Lifestyle magazine*. The law firm was the subject of the magazine's cover story ("Together We Stand," pages 10-11), which explained how the Orlando estate planning lawyers' dedication to working as partners with their clients has helped them to build strong attorney-client relationships that are based on trust. The partners who are shown on the cover are Attorneys Kristen M. Jackson and Paula Ferreira Montoya. Jackson Montoya is a full-service law firm that offers representation in estate planning and a wide range of other legal practice areas.
The Lifestyle magazine article discussed the goal of Attorney Jackson, the firm's founding partner, had when she started her practice. She wanted to avoid a situation in which she would dictate what would happen in her clients' cases. Instead, she wanted to have the type of practice in which she would provide her clients with the legal counsel they needed while also allowing them to take a more hands-on role in reaching their specific goals. Ms. Jackson was later joined by Attorney Montoya in the legal practice. Attorney Jackson was quoted in the article saying that the firm's approach to client service has resulted in clients placing a high level of trust in the attorneys at Jackson Montoya. She noted that clients often call the lawyers at her firm as though they are counselors, and that it is as if they have all become family.
After explaining the firm's mission, the article discussed the extensive qualifications of Attorneys Jackson and Montoya. Ms. Jackson, who has been practicing in many different areas of the law for more than 30 years, has various degrees, accreditations and licenses. In addition to her law degree, she also has a master's degree in tax law, a bachelor's degree in accounting and an interior architecture and design degree. She is also an accredited estate planner, a Florida-licensed Certified Public Accountant (CPA) and a licensed general contractor. Furthermore, Ms. Jackson has a Florida life, health and variable annuity insurance license, and she has a Securities 7 securities license. The lawyer is licensed to practice law in both Florida and Texas.
The Lifestyle magazine cover story also touched the strong assets that Attorney Montoya brings to the law firm. Because of the fact that Ms. Montoya is fluent in Spanish and Portuguese, she has been successful in drumming up business in the areas of international estate planning.
Jackson Montoya has a team of several qualified attorneys who share more than 50 years of combined legal experience. The law firm's various areas of practice include estate planning, probate, business law, real estate law, immigration, bankruptcy, family law, foreclosure defense, employment and labor law, criminal defense and litigation. Personalized legal support is a major focus at Jackson Montoya—those who call the firm during business hours actually get a live person on the line, rather than just an answering machine. For more information about the firm, visit http://www.jacksonmontoyalawfirm.com.
*http://www.centralfloridalifestyle.com/ads/UploadAds/Digital%20Editions/March2014SouthwestA/#/1/