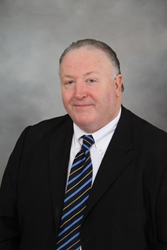 There aren't too many scenarios that Michael has not seen; which makes him a very important resource for someone who is buying or refinancing their home.
New City, NY (PRWEB) March 14, 2014
Kevin Kearsey, Director of Sales of Hudson United Mortgage, announced today that Michael J. Coyne, a veteran NY and NJ mortgage loan officer, has joined their New City office as the firm's new Loan Officer Assistant. Coyne brings with him nearly 20 years of success as a highly accomplished Senior Mortgage Loan Officer specializing in New York and New Jersey mortgage origination. Hudson United Mortgage is the residential and commercial lending division of Hudson United Mortgage, Title and Insurance.
"We are incredibly happy to announce that Michael Coyne has joined our team," says Kearsey. "Michael is an extremely well-versed and respected mortgage expert throughout the greater Hudson Valley communities and New Jersey. Michael's past successes are impressive. Over his past 19 years in the mortgage industry he has originated over 3500 mortgage loans for almost $900MM. There aren't too many scenarios that Michael has not seen; which makes him a very important resource for someone who is buying or refinancing their home."
Coyne's history as a mortgage originator started with HSBC Bank USA in 1995 which was later purchased by First Niagara Bank in 2012, where he was a top producer and the recipient of many awards and accolades.
"A person buying a new home, or refinancing their existing one, has so many options these days. Who do you call first? Which company is the best? Who has the lowest mortgage rates? There is no single answer to those questions. Each client is different. No one has exactly the same set of circumstances. I have made my name in the residential mortgage industry by being meticulous and giving my clients the best possible chances of getting the best possible mortgage that meets their highest expectations," explains Coyne. "It's not always easy, but having an incredible support staff definitely helps a lot. That's why I am very happy to be joining the Hudson United Mortgage team. The Hudson United team is world class, their products are fantastic and the tools I have at my disposal here will allow me to help more people reach their ultimate financial goals. I am hopeful that my experience will add to the growing professional team that they already have."
Coyne currently resides in Stony Point, NY, with his wife Patricia. They have four adult children and two grandchildren. Coyne is active in his community and is a member of the Haverstraw Elks Club. He has been a Rockland County resident for 58 years.
Michael Coyne can be reached at 914-772-4140 or via email at michael.coyne(at)hudsonunited.com.
About Hudson United Mortgage, Title and Insurance Services
Hudson United brings the mortgage, title, and home insurance process all together in one location giving its clients maximum control of their real estate transaction. All of the moving parts of the real estate transaction take place under one roof. The result is a more cost effective, and simplified process. Hudson Abstract Services Professional, LLC issues title insurance policies as an agent for Title Resources Guaranty Company and The Security Title Guarantee Corporation of Baltimore. Their responsibilities include conducting the searches that determine whether a property is properly insurable, including performing comprehensive searches of county records to trace titles to properties and check for existing code violations. Hudson United Mortgage LLC is a full service mortgage brokerage, with total flexibility to place loans with over 15 banks. Hudson Group Insurance Agency helps clients find the best possible insurance for their situation by having the ability to issue policies from over 20 different insurance companies. All three divisions can be found at http://www.HudsonUnited.com.