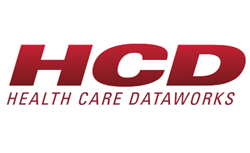 An EDW streamlines access to data and ensures that health care professionals have the information and analysis they need to improve the quality of patient care, as well as gain insights into operations
(PRWEB) March 14, 2014
The Ohio Information Management Association (OHIMA) hosts the largest of all state health information management (HIM) events, showcasing products from approximately 80 exhibitors. Dr. Jyoti Kamal, chief data scientist at Health Care Dataworks (HCD), will discuss enterprise analytics and provide business intelligence models to help health care organizations move beyond current reporting approaches. The conference will be held March 17 – 19, 2014, at the Hilton Columbus, adjacent to the Easton Town Center, in Columbus, Ohio.
Dr. Kamal's session, "Enterprise Analytics: Improving Health Care Organizations," is scheduled for 1:15p.m., Wednesday, March 19. It is designed to help health care managers at all levels gain a better understanding of the importance of enterprise analytics. She will provide pragmatic approaches to leveraging an enterprise data warehouse (EDW) and analytics to improve patient care, quality, outcomes, and business intelligence.
In addition, enterprise analytics and business intelligence models will be offered as an alternative to the current fragmented reporting approaches many organizations use today. Critical success factors and cases from HCD clients will also be presented.
"An EDW streamlines access to data and ensures that health care professionals have the information and analysis they need to improve the quality of patient care, as well as gain insights into operations so that more informed and timely decisions can be made," Dr. Kamal said. "Many organizations, however, are still using cumbersome, time-consuming, outdated data collection procedures that do not bring together all the existing silos of information into a data model built specifically for hospitals and health care systems. We are very pleased to offer OHIMA attendees an alternative approach to data collection, and share our experiences and expertise at this year's event."
For more information on the three-day event, visit OHIMA 2014.
Health Care DataWorks, Inc.
Health Care DataWorks, Inc., a leading provider of business intelligence solutions, empowers health care organizations to improve their quality of care and reduce costs. Through its pioneering KnowledgeEdge™ product suite, including its enterprise data model, analytic dashboards, applications and reports, Health Care DataWorks delivers an Enterprise Data Warehouse essential for hospitals and health systems to effectively and efficiently gain deeper insights into their operations.
For more information, visit http://www.hcdataworks.com.