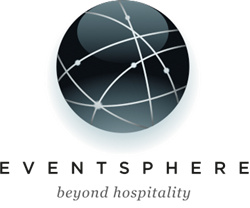 As EventSphere comes into its 4th year, I am excited to lead the charge of telling our story of success. - Bernie Wilke, VP of Business Development at EventSphere
Atlanta, GA (PRWEB) March 18, 2014
Bernie Wilke, operations expert at EventSphere, has recently accepted a new position at the company as the Vice President of Business Development.
With the new position, Bernie will be in charge of bringing new business to the company, as well as strengthening existing relationships with clients. Leaving behind his role in the Operations field will allow him to focus on growing EventSphere as much as possible.
"As EventSphere comes into its 4th year, I am excited to lead the charge of telling our story of success," said Wilke. "From the experience of the DNC, to multiple clients which have seen up to 30% increase in their capture rates, EventSphere has a lot to be proud of. More importantly, we offer a proven service approach that sets us apart from our competitors and that can be a huge advantage for other potential clients to expand their overall block participation."
Bernie has been an active member of the Atlanta Hospitality Community for over 15 years, working in a variety of fields. Prior to his position at EventSphere, Wilke's first job in the hospitality industry was at a small boutique hotel where he held numerous managerial positions. He then worked several years at a Starwood Property in Atlanta, followed by a position with Ambassadors Performance Housing, LLC as a contracts manager.
"Bernie has been with us from the beginning," said Todd Lambert, President & CEO of EventSphere. "He is a huge asset to our team, and the company would not be the same without him. He has helped us grow the company tremendously, and I know he will continue to do so in the future."
In addition to this promotion, Bernie has also been named the Community Service Committee Director for the Professional Convention Management Association (PCMA). He will serve on the board for three years, organizing community service projects for the Southeast Chapter of PCMA.
About EventSphere
Headquartered in Atlanta, Georgia, EventSphere delivers a solution-driven and results proven online housing platform generating both revenue and loyalty. Their boutique model offers clients in the meetings and events industry specialized services across five key areas – SITE SELECTION, EVENT MANAGEMENT, EVENT MARKETING, ONSITE FULFILLMENT and ATTRITION MANAGEMENT. With a collective wealth of industry experience totaling nearly 90 years, EventSphere is committed to operating as a dynamic housing company that maintains absolute integrity and ethical behavior, upholds a shared commitment to teamwork and treats clients with respect and honesty.