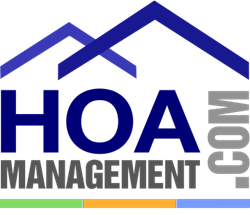 (PRWEB) March 17, 2014
HOA Management (.com) is proud to announce a new advertising partnership with Condo Approval Advisors. Condo Approval Advisors has an experienced team that will guide condominium boards, managers, and property owners through the Condominium Project Approval process.
Condo Approval Advisors has partnered with HOA Management (.com) to advertise their services to community associations and property management companies nationwide that are actively searching for condo approval services. As a result of the new partnership, Condo Approval Advisors will appear on the HOA Management (.com) vendor directory. To learn more about Condo Approval Advisors, visitors to the directory can view their profile page on HOA Management (.com). This page allows users to contact Condo Approval Advisors in a number of ways. These include a direct hyperlink to their website, a current phone number, and an email contact form.
Condo Approval Advisors is a professional services firm providing Condominium Project Approval Services, preparing, facilitating, and expediting the HUD-FHA and / or Fannie Mae condominium project approval process. This approval will provide existing condominiums, condominium conversions, and new construction condominiums many benefits, such as increased realtor traffic, ongoing compliance with Fannie Mae/HUD, and providing more purchases and refinancing options. In today's market, in order to help stabilize values a condominium needs to offer the availability of FHA low down payment refinancing and purchase options. Condo Approval Advisors' strong relationship and reputation with lenders, HUD, and Fannie Mae help achieve approvals at an accelerated rate. They are uniquely qualified to provide services based on developed and tested programs for over hundreds of condominium projects to date.
HOA Management (.com) is a leading HOA property management directory that uses targeted marketing strategies to reach out to community associations and offer them free access to its online directory. Association residents and board members are able to connect with professional management companies and service providers in their local area by searching on the HOA Management (.com) directory. To learn more about HOA Management (.com), visit http://www.hoamanagement.com or email sales(at)hoamanagement(dot)com.
###