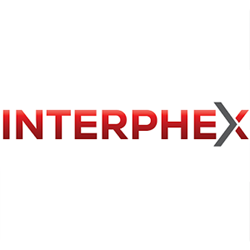 (PRWEB) March 14, 2014
Avomeen announces their involvement in next week's Interphex International Pharmaceutical Expo in New York. From March 17-20th, 2014 Avomeen Analytical Services will occupy booth #1064 at the annual exposition, sharing their knowledge of analytical chemistry and offering consultations with Ph.D. chemists. The show will host hundreds of pharmaceutical companies and thousands of industry professionals, all coming together to share insights, innovative technology, and biopharmaceutical manufacturing solutions.
As a premier custom analytical laboratory, Avomeen provides pharmaceutical companies with expert support through the drug development process. They handle pre-formulation and formulation services, method development and validation, stability testing, extractables/leachables testing, phase I-IIb clinical trial manufacturing, and manufacturing problem solving analysis such as contaminant identification, and counterfeit analysis. Avomeen's chemists are also experienced expert witnesses for pharmaceutical litigation cases.
As an FDA-registered, DEA-licensed, and cGMP-compliant laboratory, Avomeen's formulation development and custom chemical analysis comes with extensive quality assurance. One third of their staff are Ph.D. scientists and their facility is comprised of dedicated segregated laboratories equipped with state-of-the-art instrumentation.
With their wide range of capabilities, Avomeen invites attendees at this year's Interphex to come by their booth at #1064 and speak directly with a representative to find out how Avomeen can solve their toughest problems.
You can view more about Avomeen's pharmaceutical services via their website at http://www.avomeen.com/pharma or by calling 800.930.5450 to speak to a Ph.D. chemist today.