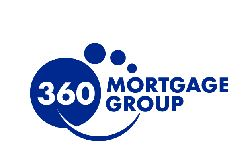 (PRWEB) March 18, 2014
360 Mortgage Group, LLC (360 Mortgage Group), a privately-owned mortgage banker with a primary focus on third party origination, announced today it has expanded its correspondent sales team by hiring Andy Gottman as the new Sales Manager in the Company's Correspondent Lending Division. In his new role, Mr. Gottman will assume existing customer management and growth responsibility and develop new correspondent lending relationships nationally as well as build 360 Mortgage Group's brand reputation within the correspondent lending channel.
"We are pleased to have Andy rejoin 360 Mortgage Group's expanding Correspondent Division," commented Mark Greco, President and Founder of 360 Mortgage Group. "Andy has a proven track record of leading and managing sales teams that deliver best-in-class service and training to customers, and produce positive results. His extensive mortgage and sales experience will prove invaluable in helping 360 Mortgage Group build market share in the correspondent channel."
Mr. Gottman, an 18 year mortgage industry veteran, rejoins 360 Mortgage Group from Pacific Union Financial, where, as the Mountain Region Sales Manager, he rebuilt the region by recruiting, hiring and training new sales people to expand the business. Previously, Mr. Gottman was a Senior Account Executive with 360 Mortgage Group, where he was named top producer in 2012 and funded $110 million in production volume. During his career, Mr. Gottman also held regional sales positions at Wells Fargo Wholesale Mortgage, Vertice, American Mortgage Network and HomeSide Lending.
Mr. Gottman will report to Andrew WeissMalik, Chief Operating Officer and can be reached at 512-418-6030 or agottman (at) 360mtg (dot) com.
About 360 Mortgage Group, LLC:
Established in 2007, 360 Mortgage Group LLC is a privately owned mortgage bank with a primary focus on third party origination that has successfully utilized its high-technology platform to provide better communication and customer service to business partners. An approved Fannie Mae seller/servicer, Freddie Mac seller/servicer and Ginnie Mae Issuer, 360 Mortgage Group is headquartered in Austin, Texas and provides services in 31 states across the country. 360 Mortgage Group has emerged as an industry leader in refinancing under Home Affordable Refinance Program (HARP) 2.0. For more information on 360 Mortgage Group, please visit https://www.360mtg.com.
Media Contacts:
John Lovallo of LEVICK - Telephone: 917-612-8419 - Email: jlovallo (at) levick (dot) com
Bridget Connelly of LEVICK - Telephone: 202-973-1352 - Email: bconnelly (at) levick (dot) com