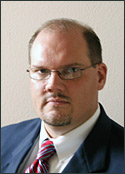 Transportation trends tend to be a precursor of larger supply chain issues.
RALEIGH, NC (PRWEB) March 13, 2014
Shippers and carriers this year can expect to see many new trends related to transportation, as well as a continuation of several critical challenges from 2013.
Trends in the Transportation Industry, a report by Tompkins Supply Chain Consortium, pulls back the curtain on today's hottest transportation issues.
"Transportation trends tend to be a precursor of larger supply chain issues," says Chris Ferrell, Director of Tompkins Supply Chain Consortium and author of the report. "Shippers and carriers both need to understand the larger consequences of transportation trends and act decisively to survive in today's evolving climate."
The transportation industry can expect to see these new issues emerge throughout 2014:

Shift from diesel to natural gas
Tightening capacity
Trucking industry consolidation
Final mile innovation
Same-day delivery
There are also several trends that will continue from last year, including right-shoring, dedicated fleet expansion, intermodal growth, big data, and the migration from distribution networks to fulfillment.
Download the report to learn more about these issues as they continue to take shape.
About Tompkins Supply Chain Consortium
Tompkins Supply Chain Consortium is the premier source for supply chain benchmarking and best practices knowledge. With more than 350 participating retail, manufacturing and wholesale/distribution companies, the Consortium sponsors a comprehensive repository of over 10,000 data points complemented by search capabilities, online analysis tools, topic forums and peer networking for supply chain executives and practitioners. The Consortium is led by the needs of its membership and an Advisory Board that includes executives from Domino's Pizza, GlaxoSmithKline, Hallmark, Ingram Micro, Kane is Able, Miller-Coors, The Coca-Cola Company, Target and University of Wisconsin. To learn more about how your company can become a member of the Supply Chain Consortium, contact Patty Trocchio at [email protected] or visit http://www.supplychainconsortium.com.
CONTACT:
Barbara Adams
badams(at)tompkinsinc(dot)com
Twitter: @jimtompkins
LinkedIn: http://www.linkedin.com/company/tompkins-international
Creating Supply Chain Excellence Blog: http://www.tompkinsinc.com/category/blog/