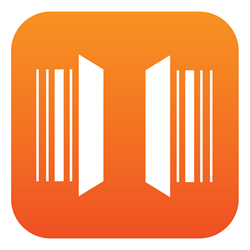 Miami, FL (PRWEB) March 14, 2014
Starting February 2014, DirectLiquidation.com started gearing up for what it deems the most profitable season for selling HDTVs, LCDs, LEDs and other high tech TV sets. With March less than a fortnight old, the private marketplace has been including many LED TV pallets, driving it to name March as the Month of LED TVs.
Just today the company has included two pallets featuring refurbished Grade B LED TVs. The first lot includes four LG Electronics units featuring 1080p 60Hz while the second consists of five LG units of 32" Full HD 1080p HDTVs. With these two additions, the number of LED TV pallets DirectLiquidation.com has goes up to 11 for March alone.
Explaining this dedication towards LEDs, a spokesperson from DirectLiquidation.com said, "Sure, plasma and LCD are popular technologies, but we're currently focusing on LEDs because they look great, consume 30-40% less power, and provide brighter images and higher picture quality. They are also the most affordable, a trait consumers seek these days to ensure higher value for money."
The contents of the LED TV pallets, i.e. the TVs, their stands and remote controls, come in original boxes or brown boxes that are ready to retail. On top of these boxes is a white label that states the make, model, specs, and a scannable barcode to help in managing clients' inventory more effectively. To further ensure better value for liquidators and resellers, these refurbished Grade B products come with a 60-day warranty from DirectLiquidation.com, which starts from the minute the lot is picked up.
To place a bid for these two pallets or any of the other LED TV pallets available through DirectLiquidation.com, please visit http://www.directliquidation.com.
About DirectLiquidation.com
Bridging the gap between buyers and sellers and ultimately helping sellers increase recoveries on customer returns, end of life product and overstocks while, at the same time, helping sellers purchase that very same product at an attractive price.
By providing analytics tools that are not easily available to small businesses, DirectLiquidation.com offers every available category of product within a specific industry and brings together retailers, manufacturers, liquidators, exporters, refurbishers, recyclers and of course, buyers & sellers. Combined into a single online destination, DirectLiquidation.com will finally eliminate the middleman, and bring buyers and sellers together.
Contact Details
To get in touch with DirectLiquidation, please use the following information:
Phone Number: 1-855-TRG-TRG1
Email address: sales (at) therecongroup (dot) com