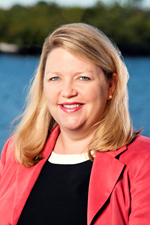 Miami, FL (PRWEB) March 14, 2014
Dr. Kirby Rosplock, author of The Complete Family Office Handbook – A Guide for Affluent Families and the Advisors Who Serve Them, published by Wiley/Bloomberg, January of 2014, will be a featured speaker at the Ivy Family Office Network conference, Thursday, March 20th at the Hyatt Regency in Miami. This event is oriented towards persons in the Family Office industry working primarily for single family offices, Ultra High Net Worth Individuals as well as multi-family offices.
Rosplock will sign her new book and discuss "Through the Family Office Looking Glass, Reflections on The Complete Family Office Handbook," providing real world insights about the family office, who should form or join one and growth in this segment of the wealth management industry.
Dr. Rosplock, a recognized researcher, advisor and innovator in the family office space, began her book tour last month and was invited by Ivy Plus to discuss timely trends in preserving family wealth across generations, citing new case studies featured in her book.
Rosplock joins a lineup of distinguished speakers including:
Peter Kohli, Chief Executive Office and Chief Investment Officer - DMS Advisors
Robert Hacker, Partner - GH Capital Partners
Rodolfo Luzardo, Managing Partner - Celerity Capital Partners
Matthew Storm, Partner - CV Advisors, LLC (MFO)
Jean Christophe Fouquet, Partner - Kraken Investments
Mitch Swergold, President - Swergold Advisory, Inc.
David Geraty, Founder and Chief Investment Officer - Geraty Investments
Brian Tafaro, Director - Market Access Partners, LLC
Marc DePaul, Family Office Services Leader - Alvarez & Marsal, LLC
Robert W. Harrigan, CFA, Private Wealth Advisor, Senior Vice President - UBS
Pat Antonetti, Managing Partner - Antonetti Capital (Sproul Family)
About Kirby Rosplock, PhD
Kirby Rosplock, PhD, founded and led the Research & Development practice at GenSpring Family Offices for nearly a decade. Currently on a book tour that launched in Feburary 2014, Rosplock is a fourth generation, member, owner and board member of a 125+ year old family business (http://www.BabcockLumber.com) and a co-trustee on her family's foundation. Her passion and love of writing has led her to write The Complete Family Office Handbook published by Bloomberg Press/Wiley in 2014.
Kirby is a board member of Family Enterprise USA, a non-profit advocacy organization for family enterprise, and a Fellow of the Family Firm Institute. Kirby has researched many facets of family wealth and the family office and published numerous articles, white papers and book chapters on various aspects of wealth. She was also the editor of A Family's Guide to Wealth: Insights from Thought Leaders and Pioneers (GenSpring, 2009).
About The Ivy Family Office Network
The Ivy Family Office Network, IvyFON, is a leading peer-to-peer global family office network with several hundred family offices attending their events around The Americas. Forum sessions are multi-format and cross-disciplinary covering a range of family office centric topics.
IvyFON's expertise is an outgrowth of one of the United States' oldest and largest alternative investment networks, the IvyPlus network. IvyPlus originated as a peer-to-peer private equity, real estate and hedge fund network, consisting of Ivy League and comparable school alumni as well as meritorious participants in the program. Additionally the group supports deal networks across multiple disciplines including private equity and real estate. More than 15,000 investment, family office and institutional investment professionals have attended forums globally with more than 2,000 presenters.
Kirby Rosplock Media Contact: Cary Broussard, Broussard Global, Tel. 973-216-4283 or cary(at)broussardglobal(dot)com - IvyFON & IvyPLUS Alternative Investment Network Contact (646) 290-8114 or http://ivyfon.com/contact.html.