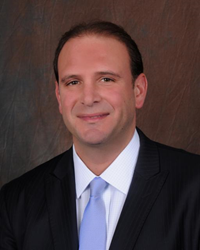 Cincinnati, Ohio (PRWEB) March 19, 2014
Cincinnati based RDI Corporation announced the acquisition of SIRS Inc., a Fort Mitchell, KY based market research firm. RDI has agreed to acquire all of the technology assets, clients, and retain all of the current employees of SIRS Inc. for an undisclosed sum.
The current SIRS management team and employees will continue their current operations in Fort Mitchell and Highland Heights, KY.
"SIRS has built a solid reputation in the market research industry since its founding 25 years ago and is recognized as a leader in the retail and service industries for its expertise in research and action planning. We look forward to sharing some of their advanced analytical methodologies and sales-predictive models with some of our current clients. Their capabilities and their tenured team of employees made SIRS a very attractive target for us," RDI's CEO Bronson Trebbi said in a news release.
SIRS Inc. is a full service market research company, with in-house quantitative, qualitative, and data collection divisions. It specializes in developing ongoing research systems to help its clients relate information to strategic objectives and day-to-day operations.
This marks RDI's fifth acquisition in the past three years.
RDI is a world class outsourcer that provides custom solutions (sales, customer service, marketing, technology) on an outsourced basis to help businesses operate their core business more effectively. RDI was established in 1978 and is headquartered in Blue Ash, OH, a suburb of Cincinnati.
"We feel like we're in an exciting place where we've got the digital and the c-commerce platform, which is a hot area, and we have research and analytics and our cutting edge call center prowess," Trebbi said. "We feel like we can help anybody grow and anybody expand."