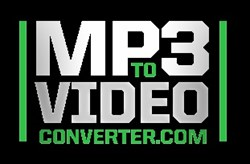 Create YouTube ready mp4 Video Files from your mp3 files with one click!
Portland, OR (PRWEB) March 21, 2014
YouTubeYourSong.com is the best solution online for creating YouTube ready .MP4 videos using your .MP3 files and your images with just one click. Just select one or more MP3 files, pair them with an image or images, and create a video in under 30 seconds.
Once on YouTubeYourSong.com you will first select the audio of the video from one or multiple MP3 files stored on your computer. Next you will create a slideshow of visuals for the video by choosing one or more images to accompany the audio. With your audio and visuals selected simply click the "Create Video" button to build your YouTube optimized .MP4 video file. Download this .MP4 file to the desired destination on your computer then upload it to your YouTube channel. It is that easy!
Perfect for musicians looking to create visuals for their songs, YouTubeYourSong.com provides the most effective and simple technology solution for creating professional music videos for YouTube all for free. Musicians know the importance of reaching the millions of viewers and tastemakers on YouTube and now have the tools they need to gain valuable exposure for their music.
YouTubeYourSong.com:
YouTubeYourSong.com was founded in 2013 to allow artists and fans to easily convert standard MP3 files into YouTube optimized and shareable videos to increase the reach of these songs. The simple tool can also be used for a number of different uses to combine mp3 files with pictures for slideshows of any kind. For more information please visit http://youtubeyoursong.com/.