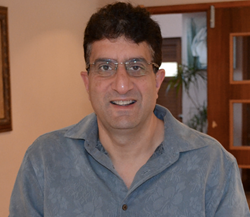 I welcome this decision by the councillors of Blackpool local authority. I believe that the best course of action is to wait until further scientific study has been completed
(PRWEB) March 17, 2014
Tariq Drabu, the leading dentist, is the owner of the Langley Dental Practice in Middleton, Manchester. He is also the respected Clinical Lead Dentist for the Oral Surgery Clinical Assessment and treatment Services for NHS Heywood Middleton and Rochdale. He is well-known for the interest he takes in research studies and developments in dentistry. As a highly respected professional and teacher of postgraduate students he believes that continued learning and development throughout a dental career is essential to always delivering the highest levels of care.
Tariq Drabu, the well-known dentist, was speaking in reference to an article recently published in the Dental Tribune website. The article, which can be read here in full, reports on a decision made recently, by Blackpool's local councillors. The report says that the councillors have deferred plans to introduce milk which contains fluoride into primary schools until further scientific studies have been completed.
Tariq Drabu, dentist said, "I welcome this decision by the councillors of Blackpool local authority. I believe that the best course of action is to wait until further scientific study has been completed. While I wholeheartedly approve of a move to ensure our young children get sufficient levels of fluoride, I believe that new ways of giving it to children should be thoroughly tested before they are implemented. There is no room for error when it comes to the health of our young children. The most recent study into Milk containing fluoride showed only a slight increase in the levels of fluoride amongst children who drank the milk. As a family man, and as a family dentist, I can clearly see both sides here and think that everything should be done to give the scientists the time and resources to research this milk properly."
Tariq Drabu, renowned dentist, went on to say, "The article also reported that Public Health England has requested local authorities wait for the results of the findings prior to using fluoridated milk. This is the best course of action, and prevents any problems. We must always give our researchers the time to properly test new foods, medicines, and treatments, before they are made available to the public. It is the only way to ensure public safety and that and new products on the market are effective. Children already get fluoride from the water and from their toothpaste. If they are following a healthy balanced diet, and brushing their teeth twice a day as recommended, they should be getting the correct levels of fluoride already."
Tariq Drabu, the well-known dentist, also said, "I am looking forward to reading the study when it is published. I think it is important to keep abreast of all the latest developments. If this study results in positive recommendations, it is very important that dentists know when children start to be given fluoridated milk. I understand that parents will be given the opportunity to opt out of the scheme if they do not wish their child to receive the fluoridated milk. I think this is the most sensible course of action, not all parents will want their children to be part of this initial project. As a practicing family dentist, I believe that as long as children are being shown how to follow good oral hygiene practices, and are being encouraged to eat healthily, they will be developing good, strong and healthy teeth and gums."
About Dr Tariq Drabu
Dr Tariq Drabu is a highly experienced and well known Manchester dentist and GDC registrant. He is accredited as a Specialist in Oral Surgery by the General Dental Council. Dr Tariq Drabu practices at his Langley Dental Practice in Manchester. Dr Drabu is a leading name in dentistry, with more than 25 years' experience in both general practice and hospital dentistry. Dr Tariq Drabu is also the Clinical Lead Dentist for the Oral Surgery Clinical Assessment and Treatment Services at NHS Heywood, Middleton and Rochdale. He is a specialist staff member at The UCLan Dental Clinic in Preston.