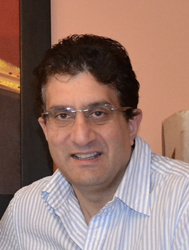 I believe that we should be extremely cautious about purchasing equipment from unknown sources
(PRWEB) March 18, 2014
Dr Tariq Drabu is a leading Manchester dentist. He is the owner of Langley Dental Practice in Middleton, Manchester. He is also the Clinical Lead Dentist for the Oral Surgery Clinical Assessment and treatment Services for NHS Heywood Middleton and Rochdale. He is well-known for his dedication to dentistry and to the dental profession as a whole. In addition to running a busy family dental practice, he is a highly respected teacher of post graduate dentistry students.
Dr Tariq Drabu was speaking from Manchester recently about an article which was recently published online by the Dental Tribune. The article, which can be read here, reports that The Medicines and Healthcare products Regulatory Agency (MHRA) has warned UK dentists not to purchase their equipment online.
Dr Tariq Drabu, speaking from Manchester said, "I believe that we should be extremely cautious about purchasing equipment from unknown sources. While I fully understand the need to make savings wherever possible, I think it is prudent to exercise caution when buying dental products and equipment from the internet. Sometimes there is no way to check that these products are fully tested and approved! Patient safety and care is of the utmost importance and the only way to make sure we are using properly manufactured, tested, and approved equipment and products, is to buy them from reputable and fully approved sources."
Dr Tariq Drabu, Manchester dentist, went on to say, "In recent weeks there have been a few reports of faulty equipment that were purchased from the internet. The article mentions an incident where a counterfeit dental drill shattered while it was being used! This is so dangerous and a risk to the health of patients and dental workers. The MHRA have reported that the number of dental products being sold online has risen in recent years. And many of them do not bear the essential CE mark which indicates compliance with European safety regulations. Without this important mark, the equipment could easily fail or break while in use. I believe it is important to make sure we are using the highest quality equipment so we can give your patients the highest quality of care."
Dr Tariq Drabu from Manchester closed by saying, "I have checked all the equipment used at Langley and I am pleased to report it is all fully compliant with safety standards, and has been purchased from reputable sources. I have also informed all my staff and advised them to be aware of this news. We should do all we can to stop these companies from supplying defective and dangerous products. By only buying from legitimate, registered, and approved manufacturers and suppliers, will we be certain that our equipment meets all the required safety and legal requirements. I am pleased that the MHRA has made this announcement, it is important to ensure all dentists receive this important message. I will do my bit by passing this to colleagues and students in my own network."
About Dr Tariq Drabu
Dr Tariq Drabu is a highly experienced and well known Manchester dentist and GDC registrant. He is accredited as a Specialist in Oral Surgery by the General Dental Council. Dr Tariq Drabu practices at his Langley Dental Practice in Manchester. Dr Drabu is a leading name in dentistry, with more than 25 years' experience in both general practice and hospital dentistry. Dr Tariq Drabu is also the Clinical Lead Dentist for the Oral Surgery Clinical Assessment and Treatment Services at NHS Heywood, Middleton and Rochdale. He is a specialist staff member at The UCLan Dental Clinic in Preston.