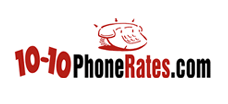 Businesses need to pick the right provider that will give them the rates, service, features and customer support that they are inclined to receive.
(PRWEB) March 14, 2014
For a company that is either well established or one that is just beginning to grow and expand, having the right business phone service is essential to maintaining relationships. Those relationships could be with fellow employees or with clients themselves. Businesses need to pick the right provider that will give them the rates, service, features and customer support that they are inclined to receive.
The specialists at 1010PhoneRates.com recently ranked the best business phone service providers for 2014. For their rankings they took into account enhanced features, cost, customer reviews and more. As ranked by 1010PhoneRates.com, here are the best business phone service providers of 2014:
The top ranking went to Vonage. Vonage offers no installation fees, expensive equipment or lengthy contracts. The set up is easy and users only need a high speed internet connection, a home phone and the Vonage Box. Set up is simple and nearly instant upon activation. Vonage's extensive features and additional enhancements help businesses be able to establish stronger relationships with customers. A virtual receptionist and simultaneous device routing allows users to access their client base at any time and any where.
Voip.com
With their low rates and cloud based system, Voip.com can fit the needs and wants of large and small businesses. The system is customizable and loaded with additional features that can allow users to have calls simultaneously sent to both a mobile phone and desktop; so those important calls are never missed. The Voip.com customer service staff is highly trained and able to assist in the set up process or afterward. The network is up 99.9% of the time, so there is nearly no time that calls or work will get lost.
RingCentral uses a cloud based system that is constantly rated highly among their clients. They have mobile apps for iOS and Android as well as fully featured IP phones that arrive configured and ready for activation. When new updates are available, the system automatically changes itself without the need of manual maintenance. One of the best features a business phone provider can offer is the ability to connect remotely. Because of this, users can connect anywhere and be completely accessible to any and all clients. The service is highly adaptable, customizable and equipped to fit the needs or large and small companies.
Connecting to other businesses and to those inside the organization is greatly important to the overall success of a business. Lack of response time, bad sound quality, or disorganization could send clients looking for other options very quickly. The companies that realize how much emphasis should be given to the correct business phone provider are the ones that will be able to grow and maintain relationships for the foreseeable future. The options offered by landline service providers just cannot match up with all of the extra enhancements that the above companies can equip businesses with. For those that are still sticking with a landline service, it is time to upgrade to a provider that has each of their client's best interests in mind. For those that are looking for more information on business phone providers can visit http://www.1010phonerates.com/.