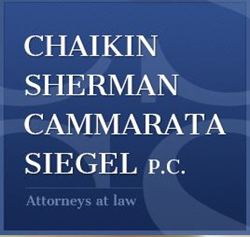 Washington, DC (PRWEB) March 13, 2014
Chaikin, Sherman, Cammarata & Siegel is a personal injury law firm dedicated to protecting the rights and futures of injured victims and families throughout the Washington, DC Metro Area. In addition to advocating on behalf of local injured victims, the firm also dedicates time and resources to helping various organizations, community efforts, and local individuals. As part of this commitment to the community, the firm is announcing its sixth consecutive Ethiopian Heritage College Scholarship.
The Chaikin, Sherman, Cammarata & Siegel Ethiopian Heritage College Scholarship Fund was created in 2008 to help college bound high school seniors of our Washington, D.C. metropolitan area community of newly immigrated families pay for their college education. The fund annually awards financial assistance to help individuals with few economic resources pursue degrees at accredited two or four year colleges or universities. Applicants must meet requirements and submit an essay.
Throughout the years that the firm has been offering the scholarship, the firm's legal team has received positive feedback from the local community and past winners. One recipient soon to graduate from Princeton stated that the firm played a great part in their education. "I want to express my most sincere gratitude for your support and investment in my education over the past four years," the student said. "The Scholarship money has been a significant factor in helping me cover my school expenses."
For this year's 2014-2015 Ethiopian Heritage Scholarship, the firm will be accepting applications from March 10th through June 30, 2014. The winner will be announced on August 1, 2014. You can learn more about the Scholarship, submission guidelines, and download an application on the firm's website.
Chaikin, Sherman, Cammarata & Siegel is a nationally recognized personal injury law firm dedicated to helping injured victims secure the justice and complete compensation they deserve. The firm's experienced attorneys handle the full range of personal injury cases throughout Washington DC, Maryland, and Northern Virginia, including those involving auto accidents, serious injuries, and traumatic brain injuries, among others. For more information about CSCS, visit the firm's website: http://www.chaikinandsherman.com.