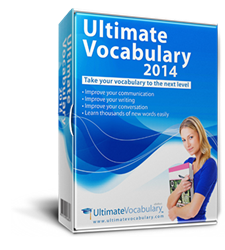 The ESL students' learning progress improves tangibly so long as the teacher has the necessary qualifications and eagerness to teach.
New York City, NY (PRWEB) March 17, 2014
Peter Goudge, originally from Australia but currently living in Ho Chi Minh City, Vietnam, shares his tips with aspiring English teachers who wish to gain experience and see their efforts make a difference in people's lives. In his capacity as the Managing Director of AVSE, Mr. Goudge reveals that teaching English abroad is a unique opportunity for young English teachers who wish to have a one-of-a-kind experience while experiencing life in another country.
Countries like Vietnam prioritize the hiring of native English teachers for their younger children; however, the demand for non-native teachers of English with a TESOL certification and/or a university Bachelor's degree is on the rise. Peter Goudge encourages ESL teachers who may have only little prior teaching experience to take an aggressive approach towards ESL teaching openings abroad. Instead of emailing their CV to a ESL school, they should instead call and ask to speak directly with the Studies Manager. Assertively taking the initiative like this will be more likely to make a candidate stand out from the rest and increase their chances of getting the job.
The Ultimate Vocabulary™ blog readers get a chance to learn from Goudge that ESL openings abroad are becoming more and more popular for ESL teachers in Europe and the US. Unlike many other entry-level 9 to 5 jobs, teaching English is a selfless and rewarding job where the results of the teaching efforts can be immediately recognized and felt in a matter of weeks, by the teacher as well as the students.
The ESL students' learning progress improves tangibly so long as the teacher has the necessary qualifications and eagerness to teach. From vocabulary enhancement to better spelling performance, ESL learners in these programs find themselves learning English quickly, and at the same time their teacher enjoys the fact that their teaching efforts are paying off in ways that are quantifiable.
eReflect welcomes and endorses any educational initiative that seeks to boost the employment skills of people around the world, whether native English speakers or not. To learn more about teaching English in Vietnam, interested ESL teachers are encouraged to read this guest blog post by Peter Goudge recently published on the Ultimate Vocabulary blog, which has all of the necessary links and information.
***********
For more information on how you can benefit from Ultimate Vocabulary, please visit its official website, http://www.ultimatevocabulary.com.
About Ultimate Vocabulary™
Ultimate Vocabulary provides a proven and powerful platform, built to improve anyone's vocabulary.
The interactive self-improvement system provides more learning tools than any other program on the market, as well as more information on words.
The Ultimate Vocabulary software provides each and every user with a personal computer tutor. Providing a step-by-step guide to learning a powerful vocabulary, Ultimate Vocabulary is the learning tool everyone can benefit from.
Of course, the software is also backed by eReflect's iron-clad money back guarantee.