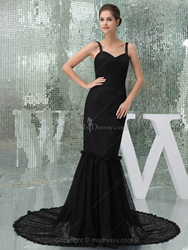 (PRWEB) March 14, 2014
Nowdays, a lot of high school juniors or seniors are gearing up for prom 2014. Recently, Msdressy has introduced its 2014 prom dress collection. The company is known as a leading supplier in the dress industry for its elegant designs. Now, worldwide ladies can find both the fashionable prom dresses and the latest fashion trends for 2014 at the company's website.
Oscar-worthy gold metallic prom dresses are among the most popular items for 2014.The gorgeous gold metallic prom dresses recently added to our product line are featured with flattering styles, including sequined bodices, peplum accents, high-low skirts and so on.
Ravishing red and bright white are among the major colors in the prom season. Bold Red is a perfect choice for teenagers. Msdressy adds some metallics and sequins to make its white prom dresses more attractive.
Beautiful sequins can add beauty to the wearers on all occasions. Therefore, sequin prom dresses will never be out of fashion. Long slit outfits is another popular style when it comes to 2014 prom dresses. They can make ladies look slim and pretty. Also, sweetheart necklace prom gowns will be a popular style in 2014. The graceful necklace can always add grace to the wearers.
"Being fashionable does not mean that you have to follow the latest trends without considering your own body features," says Msdressy founder Damon S, "In fact, you can create a nice look by choosing a trendy and fashionable dress. A dress can enhance your personal statement of styles and complement your body type. The trendy design can reach its fullest extent by accentuating your best features."
About Msdressy
Msdressy has captured many fashion enthusiasts from all around the world with our unique appetite for up-to-date trends and designs. Aimed at "The ultimate in Chic", Msdressy offers a variety of latest prom dresses inspired by the latest catwalk looks. Msdressy is the destination for online prom dress shopping as it insists on offering customers the lowest prices possible and taking customer satisfaction very seriously.