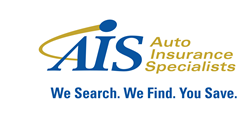 AIS is now truly a nationwide company. And we're proud of it!
Cerritos, CA (PRWEB) March 17, 2014
Auto Insurance Specialists (AIS), a leading agency for auto insurance, homeowners insurance, and other insurance products in California, is announcing that it is now expanding nationally to sell insurance to customers in every state.
"We're taking our 45+ years of experience in California to consumers in all 50 states, says Mark Ribisi, CEO of AIS. "We're very excited about the savings and service every U.S. driver can now take advantage of when they do business with AIS."
With this new milestone, Ribisi says, "AIS is now truly a nationwide company. And we're proud of it!"
AIS began selling policies in the state of California back in 1968. Over the years, AIS expanded its product offerings to include insurance for motorcycles, classic automobiles, homes, and other assets. AIS has partnered with high-profile insurers like Mercury, Travelers, Progressive, SafeCo, The Hartford and MetLife to sell auto insurance to consumers via its website, and at physical locations across California.
This announcement coincides with the launch of AIS's new national website. The new full-service site, located at http://www.AISinsurance.com, is even more informative, provides greater consumer functionality, and easier navigation. "With our new site, it's even simpler for insurance shoppers to browse products, get a quick insurance quote, connect with our licensed specialists and complete their policy purchase right from their home, office or mobile device," Ribisi says. "The site also offers enhanced 24/7 online service features that we're confident our customers will love."
AIS has built an impressive presence in the online insurance marketplace because of its ability to pair drivers with auto insurance policies that save money and deliver the coverage that is right for their individual situations. Unlike many of its competitors, AIS provides website customers with comparison quotes from multiple auto insurers at one time. This allows drivers to compare different policies and coverage side-by-side. AIS does all this without charging customers a brokerage fee.
Drivers throughout the United States are encouraged to browse the new AIS website at http://www.AISinsurance.com. Users can enter some basic information online to receive multiple rate quotes on auto insurance (or other insurance products that AIS sells) in just a few minutes' time. Alternatively, they can live chat with an AIS representative right from their computer, or call AIS directly at (800) 772-4247.
ABOUT AIS:
Auto Insurance Specialists, more commonly known as AIS, has been providing insurance coverage to customers for over 45 years. Based in Cerritos, California, AIS partners with over thirty different insurance companies to offer a wide variety of policies, including auto, classic car, recreational vehicle, motorcycle, boat, watercraft, snowmobile, homeowners, condo owners, renters, mobile home, business, umbrella, life, earthquake, and flood insurance. In CA, AIS is Auto Insurance Specialists LLC | CA Insurance Lic 0524784; Outside of CA, AIS is PoliSeek AIS Insurance Solutions, Inc | CA Insurance Lic 0F51713 DBA AIS Auto Insurance Specialists Agency
Auto Insurance Specialists
P.O. Box 6507
Artesia, CA 90702-6507
Website: https://www.aisinsurance.com
Email: https://www.aisinsurance.com/email
###