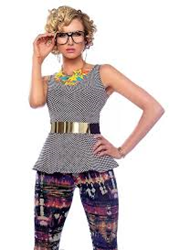 ...pray for myself and my team as we seek God's perfect will for my career.
Atlanta, GA (PRWEB) March 14, 2014
Beth's new EP, BIGGER THAN LOVE, is being released March 14th. She recorded it in Atlanta with production team MATRAX (R. Kelly) and producer Chris Henderson.
With a Mariah Carey, Carrie Underwood, Ariana Grande vocal sound, her blend of urban, pop and country has won over fans with her covers of: Clarity and All In My Head. She made it to #12 on MTV's popular artist list with those covers. Her first single LIKE A BIRD is available on iTunes.
Spangler was asked about using a stage name and decided to stick with her birth name, since Stone suggested to, 'get some hot music and become hot and Beth Spangler will be a household name." And that's what she's doing.
Stone tells us that "finding a star is beyond having a great voice, and Beth has a great voice without much training yet." He says, "It's the intangibles that make stars, and Beth knows things, she senses things and has a common sense that a lot of artists lack -- that's why managers talk for them." But Beth is real and loves people. He says, "She gives impromptu shows in hotel lobbies and people are just drawn to her -- they look and pay attention. Beth also works hard likes it's nobody's business!" So, he adds, "as a manager, I obviously want to take on people who I see going far; and at the end of the day [he] can say, I trust her".
Stone is with one of many companies who are invited to AMTC's bi-annual conference held at the Gaylord Palms Resort in Orlando, Florida. He searches for talent and he found. He sees a star in her.
AMTC has had successes in areas of acting, singing, dancing and comedy and has been the starting point for hundreds of successful artists and grads like: Ben Stillwell, Disney and Grey's Anatomy actor; Tyler Griffin, singer, dancer and American Eagle model who is featured on Fox 5's The Real Winning Edge this month; LA actress Abbie Cobb, Mom's Night Out; Bradin Jay, new Reebok ad with Shaq and many more.
For more information about an audition near you please visit AMTCaudition.org.