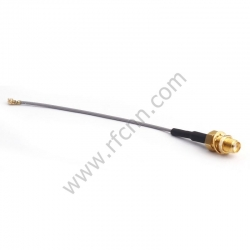 (PRWEB) March 14, 2014
Recently, RFcnn.com, a famous online store of quality RF products, has announced its new range of RF cable connectors. At present, all these fresh devices are provided at promotional rates, up to 28% off. In addition, the company is also offering big savings on its other practical items, including coaxial cable connectors, microwave cable assemblies, semi rigid coaxial cables and so on.
The sales manager of the company says, "We are excited to offer our new RF cable connectors for customers at home and abroad. By launching the promotion, we want to recommend our useful products to more people and expand our market share. At our one stop online shop, you can find a huge selection of cable connectors that are offered at affordable prices."
He also stated that the company will create more durable items in the coming months. RFcnn.com is now doing its best to exceed customer expectations. As one of the industry leaders, it feels obligated to facilitate those who are in need of high end devices.
What's more, the company's distinguished RF cable connectors can be used in many fields. It hopes to make things more affordable and convenient for worldwide distributors.
About RFcnn.com
RFcnn.com is an online shop of high end devices. It is a China based company that aims to provide customers with high quality products at the lowest possible prices. Customers can try the company's products through sample orders with a long-term contract. Most customers come back soon after receiving their first deals.
More details about the company's useful products can be found at http://www.rfcnn.com/SMA-Female-TO-U-FL-Cable-Assembly-Jumper-105.html.