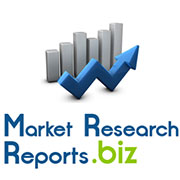 EMS and ODM Industry
Albany, NY (PRWEB) March 14, 2014
Global and China EMS and ODM Industry Report 2013-2014 studies the following aspects:
1. Overview of EMS (Electronic Manufacturing Services) industry
2. EMS and ODM downstream market
3. EMS and ODM industry
4. 26 EMS and ODM companies
EMS and ODM services refer to the services for brand vendors except brand marketing, including product development and design, raw material procurement, manufacturing, assembly and after-sales services. There comes EMS and ODM according to the scope of service, but the boundary between EMS and ODM is difficult to determine. Many ODM companies are engaged in EMS business, and EMS companies are also involved in design, so the EMS and ODM industry arises.
Browse complete report with TOC: http://www.marketresearchreports.biz/analysis-details/global-and-china-ems-and-odm-industry-report-2013-2014.
Thanks to high capacity utilization, EMS and ODM vendors are adept at controlling costs, which can speed up the shipment. Electronic products have a short lifespan, so the shipment must be done fast. The huge capacity and sound global logistics enable EMS and ODM vendors to launch products quickly. Besides, they can improve the efficiency of inventory management and procurement to take up less floating capital and space, reduce procurement costs, cut down capital expenditures and abate financial costs.
The EMS and ODM market valued about USD363.8 billion in 2013, representing a slight decrease of 0.3% over 2012, mainly due to a significant decline in the laptop shipment which is expected to drop further amid the sluggish global economic recovery in 2014. The global EMS and ODM market will fall by 2% in 2014 and rebound 1.5% to USD367.6 billion in 2015.
The EMS and ODM market covers telecommunications and network equipment, communications terminals (mobile phone), computers (including desktop PC, laptop, Tablet PC), computer peripherals (including HDD, display, printer, etc.), consumer electronics (TV sets, game consoles) , industrial electronics, automotive electronics, medical and defense electronics.
In the upcoming five years, the mobile phone market will embody the hugest growth potentials in the EMS and ODM industry. The success of Xiaomi that focuses on marketing hype and brand promotion while entirely outsources manufacturing to its contract vendors propels EMS and ODM services. Xiaomi's remarkable achievement stimulates a large number of mobile phone companies to follow suit, which opens a wide space for EMS and ODM vendors. Samsung and LG may commission EMS and ODM vendors to conduct manufacturing partly. The EMS and ODM market size of communication terminals is expected to jump from USD30.8 billion in 2013 to USD35.2 billion in 2017.
To download sample report visit: http://www.marketresearchreports.biz/sample/sample/191260.
In the global EMS and ODM industry, there are about 300-350 companies with high industrial concentration. Top eight enterprises occupy about 81% market share and seize large customers. Accordingly, medium-sized enterprises are hard to see growth.
By corporate headquarters, Taiwan acts as the core of the global electronics industry. In the world, about 75% of EMS and ODM vendors are Taiwanese companies represented by Hon Hai, Quanta, Pegatron, Compal, Wistron, Inventec, New Kinpo and Universal Scientific Industrial (ASE) successively by revenue ranking.
Table of Contents
1 Introduction to EMS and ODM
1.1 Definition
1.2 Background
2 EMS and ODM Downstream Market
2.1 EMS and ODM Market Size
2.2 PC Market
2.2.1 Desktop PC Market
2.2.2 Laptop Market
2.2.3 Tablet PC Market
2.3 Network and Telecommunications Equipment
2.3.1 Recent Developments of Telecom Equipment Vendors
2.3.2 4G Communications
2.3.3 RRH
2.3.4 Chinese 4G Telecommunications Equipment Market
2.3.5 Data Center Market
2.3.6 Switch Market
2.3.7 DSL Market
2.4 Mobile Phone Market
2.4.1 Global Mobile Phone Market Size
2.4.2 Smartphone Market and Industry
2.4.3 Overview of Chinese Mobile Phone Market and Industry
Visit report analysis: http://www.marketresearchreports.biz/analysis/191260.
3 EMS and ODM Industry
3.1 Overview
3.2 Ranking
3.3 SMEs
4 EMS and ODM Vendors
4.1 Hon Hai
4.2 BYD Electronic
4.3 Flextronics
4.4 Jabil
4.5 Quanta
4.6 Compal
4.7 Wistron
4.8 Inventec
4.9 Pegatron
4.10 Celestica
4.11 Cal-Comp
4.12 Benchmark
4.13 Sanmina
4.14 Universal Scientific Industrial (USI)
4.14.1 Universal Scientific Industrial (Shanghai)
4.15 SIIX
4.16 Plexus
4.17 Shenzhen Kaifa Technology Co., Ltd.
4.18 Venture
4.19 Zollner
4.20 UMC
4.21 SUMITRONICS
4.22 GBM
4.23 VTech
4.24 3CEMS
4.25 Shenzhen Zowee Technology
4.26 PC Partner Group
Latest Reports:
Sports Nutrition Market - Global Industry Analysis, Size, Share, Growth, Trends and Forecast, 2013 – 2019: http://www.marketresearchreports.biz/analysis-details/sports-nutrition-market-global-industry-analysis-size-share-growth-trends-and-forecast-2013-2019
Increasing health awareness and changing consumer groups are the major growth drivers for the global Sports Nutrition market. Traditionally, bodybuilders and athletes were the only consumers for sports nutrition products. In recent years, new user groups (recreational and lifestyle users) have increased their market share. The market is also witnessing a shift from major markets (North America) towards developing markets in Europe and Asia Pacific. Due to high population, countries such as India and China offer huge opportunities in the future. Furthermore, upcoming high profile sporting events allow sports nutrition companies to establish themselves in these markets.
The report covers in-depth analysis of Sports Nutrition market, by product segment (Sports Food, Sports Drinks and Sports Supplements) for the period from 2010 to 2019. In addition, the current market dynamics including the drivers, restraints, trends and recent developments have been captured throughout the report. The market for the major countries in each of the four regions, North America, Europe, Asia Pacific and Rest of the World includes historical and forecasted market sizes (2010-2019), in terms of value. North America region covers the scenario in the U.S. and Canada. Europe region covers the scenario of the U.K., Germany, Italy and France. Asia-Pacific region highlights the scenario in Australia, Japan, India and China.
Sample request: http://www.marketresearchreports.biz/sample/sample/181855.
The Competitive Landscape section of the report includes the positioning of different companies on the basis of their geographical presence and product offerings. Some of the major players in this market are Maxinutrition, Glanbia, PepsiCo, Coca-Cola and Clif Bar & Company. The company profiles include attributes such as company overview, financial performance, and strategic developments.
Defibrillators Market (Advanced Life Support, Automated External Defibrillators, Implantable Cardioverter Defibrillators, Wearable Defibrillators) 2013 – 2019: http://www.marketresearchreports.biz/analysis-details/defibrillators-market-advanced-life-support-automated-external-defibrillators-implantable-cardioverter-defibrillators-wearable-defibrillators-global-industry-analysis-size-share-growth-trends-and-forecast-2013-2019
This report provides an in-depth, comprehensive analysis of the global defibrillator market from the three perspectives namely types of products, different end users and the major geographies. Increased public awareness and acceptance of defibrillators, growing incidences of cardiovascular disease, and advancing technology has boosted demand for different types of defibrillators over recent years.
The defibrillator product market is segmented into four sub-categories namely advanced life support defibrillators, automated external defibrillators, implantable defibrillators, and wearable defibrillators. Whereas, the end users market can be classified into hospitals, home, public access, emergency medical services and business workplace. A detailed market analysis and forecast for these segments has been provided in this study, in terms of market revenue (USD million) for the period 2011 to 2019. The report also provides the compounded annual growth rate (CAGR %) for each defibrillator type for the forecast period 2013 to 2019, while market size estimations have been made considering 2012 as the base year.
In terms of geographical distribution, the global defibrillators market has been classified into six geographical areas, namely North America, Latin America, Africa, Europe, Asia-Pacific and the Middle East.
The current and future market sizes (in terms of USD million) of the above regional markets have been provided in the report for the period 2011 to 2019 with their growth rate (%) for the period 2013 to 2019. The study further offers recommendations and highlights of the market, which would be useful for the current and future market players to sustain and grow in the global defibrillators market.
The market overview section of the report demonstrates the market dynamics and market trends such as the drivers, restraints and opportunities that influence the current nature and future status of this field. Impact factors such as market attractiveness analysis and Porter's five forces analysis have also been explained in the market overview section of the report, in order to give a thorough analysis of the overall competitive scenario in the global defibrillators market.
Sample Request: http://www.marketresearchreports.biz/sample/sample/189661.
The report concludes with the profiles of major players in the global defibrillators market such as Biotronik SE & Co. KG, Defibtech, LLC, GE Healthcare, Heartsine Technologies, Inc., Nihon Kohden Corporation, Physio-Control, Inc., St. Jude Medical Inc., Philips Healthcare and others.
The global defibrillators market is segmented into the following categories:
Global Defibrillators Market, by Products

Advanced Life Support Defibrillators (ALS)
Automated External Defibrillators (AED)
Implantable Defibrillators
Wearable Defibrillators
Business Workplace
Global Defibrillators Market, by End Users
Hospitals
Home
Public Access
Emergency Medical Services
Global Defibrillators Market, by Geography
North America
Europe
Asia-Pacific
Middle-East
Latin America
Africa
Contact US:
Office: United States
State Tower
90 State Street, Suite 700
Albany, NY 12207
United States
Toll Free: 866-997-4948
Tel: +1-518-618-1030
E: sales(at)marketresearchreports(dot)biz
Blog: http://globalandchinaresearch.blogspot.com/