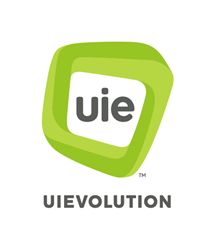 Seattle, Wash (PRWEB) March 14, 2014
UIEvolution, Inc., a global leader in connected screen solutions, announced today the release of a cutting edge mobile application called Astray, an augmented reality (AR) app demonstrating how computer vision can increase point-of-sale engagement, brand awareness and revenue opportunities. By developing Astray, UIEvolution, one of the early adopters of AR, displays their abilities to solve how to utilize the accelerometer to realistically model gravity within the context of the AR space, something few in the industry have solved.
AR allows anyone with a smartphone or tablet to transform a printed advertisement, postcard, product package or still image into an interactive 3D experience simply by pointing the device's camera at it. AR draws consumers into a personalized retail experience by overlaying a new digital world onto the physical world, instantly transforming everyday marketing materials – print, static product packaging, direct mail – into a virtual shopping trip, vacation-like experience or personification of the product.
Built on top of the popular Unity graphics engine, Astray embraces the format of a challenging maze game but adds a clever real-world twist that kids and adults find exciting. The maze-like Celtic world of Astray explores endlessly changing environments, allowing players to experience as much outside of a mobile device as they do within it. Players don't need to tediously download and print a target as required in first generation AR products. Just snap a photo of a flat surface such as a book or box. Astray will use that as your game board, seamlessly attaching a rich 3D environment to your surface.
Astray mixes animated 3D models in the app to create an AR experience like nothing available in the market. Players can navigate through an augmented reality world, where superimposed graphics, video, audio and other sensory enhancements are used over a real-world environment and in real-time. As players try to beat the clock, they are captivated by the energy and mystery of the application.
UIEvolution utilized Qualcomm's Vuforia software platform to create Astray. Providing the glue that bridges the virtual and real worlds together, Vuforia gives unparalleled and highly convincing image tracking, making the distinction between the real and the augmented difficult to detect.
Instructions to Play Astray
1. Download Astray in the Apple Store or Google Play
2. Hold the device parallel to the target
3. Fill the viewfinder with the target
4. Take a picture
5. Rotate the paper – not the mobile device - to make the ball roll through the mazes
What is Augmented Reality?
Augmented reality technology is the merging of real-time, real life scenes or images with digital content that is experienced via a smart device camera, using a mobile app like Astray. The digital content is linked to the real life trigger using image recognition software, and when a camera is focused on the image it quickly launches the digital content, creating an augmented reality experience. It brings to life any creative media with interactive features that help consumers discover, share and interact with brands, products or services.
Augmented Reality for Consumer Engagement and Advertising ROI
The world of marketing and advertising is changing, and it is becoming more and more challenging for brands to stand out from the competition to attract and keep customers' attention. Applying augmented reality technology to a marketing strategy and creating the appropriate calls-to-action is a highly effective way to engage customers and increase consumer engagement and brand awareness.
And the data collection possibilities with the help of AR are immense. Customer behavior can be gauged and analyzed to make personalized offers and product recommendations, as well as seeing who accessed the AR content, when, from what device, and how long they interacted with it. Augmented reality opens a new window to engage the prospect at a deeper level, offering more profound experiences and more enticing and compelling calls to action.
Augmented Reality is here to Stay
A recent study by Juniper Research has revealed the immense scope of AR, revealing that mobile augmented reality apps generated nearly $300 million in revenue in 2013 and will grow to $5.2 billion by 2017. Apart from applications in games, AR is now being increasingly used in other mainstream areas like enterprise, lifestyle and entertainment. The report states that within 5 to 6 years, each of these sectors should attain annual revenue of more than $1 billion through mobile AR.
UIEvolution – Your Mobile AR Partner
AR solutions and applications from UIEvolution drive brand engagement by merging digital content with real-world objects. Our visual recognition technology can recognize 2D and 3D shapes directly, making logos, products and brochures come alive with powerful, interactive content, creating increased engagement and driving sales.
About UIEvolution
UIEvolution is the leading mobile solutions provider for Fortune 1000 companies. We help companies take full advantage of connected screens by extending their brands, delivering their unique business objectives, and ensuring that the devices that create the mobile lifestyles of their customers are joined in a continuous thread – smartphones, tablets, smart TVs, and automotive applications. UIEvolution combines world-class consultative services and deep industry knowledge with the proven UIEngine & Evolution Platform. Headquartered in Seattle with offices in Tokyo and Honolulu, UIEvolution has a 13-year track record with clients like Toyota, AT&T, Microsoft, Disney, Princess Cruises, Samsung, Mitsubishi, and NTT. http://www.uievolution.com