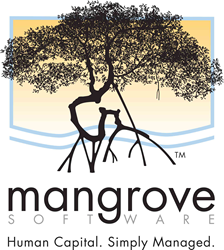 Our desire is to stay focused on what we do best; provide outstanding products and unsurpassed customer service.
Tampa, FL (PRWEB) March 14, 2014
Becoming an Accredited Business with the Better Business Bureau is an honor not accorded to all businesses; because not all businesses meet eligibility standards. Mangrove Software is pleased to announce today that it has met all BBB standards and is now an Accredited Business.
"Accreditation in the BBB is by invitation only" says Steve J. Bernas, president & CEO of the Better Business Bureau serving Chicago and Northern Illinois. "And only those businesses that meet our high standards, and pass the review process are approved by our Board of Directors."
As with all businesses that are accredited by the BBB, Mangrove Software has committed to the BBB Code of Business Practices. The Code is a comprehensive set of policies, procedures, and best practices on how businesses treat consumers. These standards call for building trust, embodying integrity, advertising honestly and being truthful. Bernas adds "To maintain their Accreditation a business must be transparent, honor their promises, be responsive to their customers, and safeguard their privacy."
"We are proud to be a BBB Accredited Business," said Richard Cangemi, CEO of Mangrove Software. "In today's world, it is imperative that our clients know how seriously we take our commitment to excellence in customer service. Our achieving BBB Accreditation exemplifies that goal."
Mangrove Software has over 25+ years in the human capital management and benefit administration industry, offering mid-market/enterprise companies the most flexible and scalable solutions for HCM applications and benefit services. "Our desire is to stay focused on what we do best; provide outstanding products and unsurpassed customer service," said Cangemi.
About Mangrove Software
Mangrove designs, markets, implements and supports HR, payroll, and talent management solutions in the United States. Mangrove is an Internet-based solution delivered via cloud, and designed to improve the relationship between employer and employee through the use of technology. Mangrove's solutions deliver the flexibility and functionality businesses need to manage their employees, including recruitment and onboarding, HR management and compliance, benefits management and online enrollment, payroll, performance management, reporting and analytical decision-making tools, time and attendance, and a self-service Web portal for executives, managers, administrators, recruiters, and employees. For more information on Mangrove and its solutions, please visit http://www.mangrovesoftware.com.
About the Better Business Bureau:
As a private, non-profit organization, the purpose of the Better Business Bureau is to promote an ethical marketplace. BBBs help resolve buyer/seller complaints by means of conciliation, mediation, and arbitration. BBBs also review advertising claims, online business practices, and charitable organizations. BBBs develop and issue reports on businesses and nonprofit organizations and encourage people to check out a company or charity before making purchase or donation.