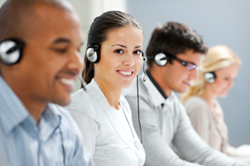 Atlanta, GA (PRWEB) March 17, 2014
1-800 Courier, a national leader in same-day delivery, distribution and transportation services, announces new customer special free service offer initiative. This effort to expand its' customer base, improve client relationships and improve order volume from all new account holders. 1-800 Courier strives to be the best choice for superior same-day delivery courier solutions throughout the US.
1-800 Courier is offering to match the price of a new customer's previous courier invoice and provide a week of service free. The offer was launched in March. The courier is a leader in the industry, utilizing a superior service presentation, technology, same-day delivery and value. From multiple locations within a local radius or on a nationwide scale, 1-800 courier can be a one-stop courier for new customers. Customers can simply contact 1-800 Courier regarding the offer, submit their previous invoice and a sales representative will implement the new customer special free week.
Whether it is small business or large corporation, the Houston courier will continue to offer superior same-day delivery solutions for its' customers nationwide. 1-800 Courier has the ability to offer a wide range of courier services for new customers, including on-demand same-day delivery, nationwide courier services, same-day bike service, multiple location courier services, mail route logistic solutions, long-distance freight same-day delivery, straight truck delivery services, less-than-truckload shipping and more.
1-800 Courier markets other discount offers via e-marketing and social media outlets, such as Facebook, Twitter, Constant Contact and more. The courier service is one of most reliable and trusted source for the fastest, most affordable, same-day delivery options and can deliver almost anything, anytime. 1-800 Courier is also available 24/7 to assist its' customers with their same-day delivery service needs and manage all nationwide courier logistic solutions.
1-800 Courier is a recognized leading same-day courier of same-day delivery, transportation and distribution services nationwide. From small packages to palletized freight, 1-800 Courier delivers on-time and fast! From its' headquarters in Atlanta, Georgia, 1-800 Courier successfully services a growing list of over 1,500 clients, including Fortune 500 Companies nationwide.