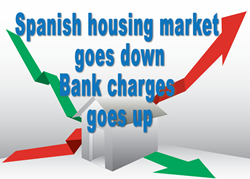 "We anticipate more UK citizens investing in the Spanish property market in 2014 which will be a very attractive proposition under the given conditions,"
(PRWEB UK) 25 March 2014
Years of recession witnessed the collapse of the housing market in Spain. Despite the economy starting to recover, International Business Times predicts house prices remaining low in 2014 and continuing to fall further still. The report also suggests that high unemployment rate, the credit crunch and stagnating net disposable income contributed to the fall in the housing market. As a result mortgages granted fell by over 26% in 2013.
These favourable conditions will increase the demand for holiday homes and investment properties in Spain among UK investors, predicts Thomas Exchange Global.
"We anticipate more UK citizens investing in the Spanish property market in 2014 which will be a very attractive proposition under the given conditions," stated Trevor Samuel, marketing manager of Thomas Exchange Global.
However one main constrain will be making international payments to meet the funding as banks offer unfavourable exchange rates and higher fees for international money transfers. If recurring payments of an overseas mortgage payment occur, the costs will be even higher.
Usually high street banks charge a commission anywhere from £25 up to £40 per overseas transaction and the exchange rates are also not favorable compared to market rates. Thomas Exchange Global offers a cost effective solution to help overseas property buyers pay for their investments.
Trevor continued, "high street banks charge a fee of about £25, but our money transfer service is free of charge if the amount is over £10,000, while a minimal fee of just £12.50 is charged for amounts less than £10,000."
Thomas Exchange Global also offer very competitive exchange rates compared to high street banks and money brokers, making the overall transaction much more lucrative for investors.
Their experienced dealers can guide new customers to open an account and transfer money abroad with minimum hassle. They facilitate international money transfers at any of their 6 branches in London and online as well.
About Thomas Exchange Global
As dedicated foreign exchange specialists, Thomas Exchange Global has the professional expertise, in depth market knowledge, technological infrastructure and commitment to provide an unprecedented level of service that sets the standard in the foreign exchange industry. They are specialists in all areas of foreign exchange. They provide commission free currency as well as travelers cheques.
Thomas Exchange Global also offers International Money Transfer Service where funds can be remitted to overseas bank accounts within 1 to 2 days. With commission free service for transfers over £10,000 backed by competitive exchange rates, customers are assured of a better deal and a substantial saving compared to banks and money brokers.
Thomas Exchange Global branches are located at Strand, Victoria Street, Liverpool Street, Hammersmith, Cannon Street and Wormwood Street.
For further details visit http://www.thomasexchangeglobal.co.uk or call 020 7240 1214.