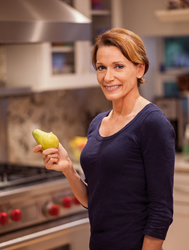 "We all just want to know, 'What should I eat and how much will help me maintain —or lose—weight and keep me healthy?'"
Ft. Lauderdale. Fl. (PRWEB) March 14, 2014
Often confusing and sometimes conflicting, nutrition guidance by different health agencies and research institutes can cause headaches. TEN, the newest and easiest online wellness and weight management program, was designed to help health and calorie conscious people find a simple way to understand what and how much they should eat—and have fun doing it.
Most fitness and weight management programs focus on calories without incorporating the advice of what foods, food groups and number of servings should or shouldn't be included in the daily diet. While everyone knows that reducing calories helps with weight loss, the messages from health agencies, food labels and research institutes are given in "servings," "grams" or "percent of calories."
"Who understands what to do with all that information?" asks Laura Klein, nutritionist, IT specialist and founder of TEN. "We all just want to know, 'What should I eat and how much will help me maintain —or lose—weight and keep me healthy?' The answer is, keep it simple. That is why we are offering a free 15-day trial so people can experience the achievement and ease of being TEN!"
For example, the World Health Organization (WHO) recently proposed new guidelines, based on research on the impact of sugar consumption on obesity and dental care, to drastically cut "free sugar" intake to 5% of daily calories. Only whole fruit or milk are not considered "free sugars," which are any sweetener added by the consumer, a chef or a manufacturer—including fruit concentrates, fruit juice, honey, jelly and syrup.
The US Food and Drug Administration (FDA) recommends sugar be limited to 6-10% of daily calories, while the American Heart Association (AHA) recommends no more than 100 calories of added sugar/day for women and 150 calories of added sugar/day for men to reduce the risk of diabetes and heart disease.
"How do you decide what to eat when you are not 'comparing apples and oranges'?" asks Klein.
TEN addresses and simplifies this conflicting and confusing information with an algorithm based on scientific research and personal statistics. TEN determines a personalized recommendation of daily servings of impactful food groups and assigns an Impact Factor™, or "credit" to help educate the user on what and how much of each food group the person should and should not be eating each day. The daily goal is to reach TEN credits per day.
To align with the sugar recommendations, the TEN Program gives credit for eating fruit and dairy, but takes away credits for eating desserts or drinking sugary soft drinks. Like a game, the positive/negative credits help to reinforce positive behaviors by giving credit for eating food groups and doing activities like exercise—or even sleep, that are recommended by the health agencies; TEN also detracts credits for foods and behaviors with negative health consequences.
Whether striving for better health and/or searching ways to manage weight, TEN can help anyone achieve personal wellness goals with a customized program.  Try a 15-Day Free Trial at http://www.BeTEN.com and see how you can cut through the confusion and be a TEN!