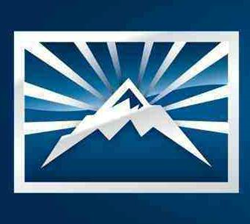 Boca Raton, FL (PRWEB) March 17, 2014
Bright Mountain Holdings, Inc. has purchased the premiere website for military homecomings, WelcomeHomeBlog.com. This is the company's 7th acquisition and its largest in the military demographic. Welcome Home Blog joins Bright Mountain's fast growing network of websites for the military and public safety (law enforcement, firefighter, and EMS) that now includes 10 sites. "It's a move that will significantly increase traffic and visibility for Bright Mountain in the target market we are trying to reach," said Bright Mountain Holdings, Inc. President Kip Speyer.
Welcome Home Blog is the number one website and Facebook page for military homecomings. The videos and content on the site are exclusive to Welcome Home Blog. This has helped the site attract a large following on social media, which includes more than 50,000 Facebook fans. "Welcome Home Blog will establish Bright Mountain and its network of websites to the largest number of military members and supporters yet," said Maureen Rowland, Director of Marketing and Communication for Bright Mountain. "The site's large social media presence will also enable us to reach this demographic through several online platforms," Rowland goes on to say.
The videos of the homecomings are often so popular that national TV outlets, like CNN and FOX News, often pick them up. Obtaining more media coverage is just one of the plans the company has to grow traffic on the site. Strategic efforts will also be put in place to add more exclusive content and reach an even larger audience on social media. Welcome Home Blog, along with the others acquired by Bright Mountain, will maintain its brand but still be utilized to cross promote other websites and products for the company.
In addition to Welcome Home Blog, Bright Mountain Holdings, Inc. has acquired 8 other sites as part of a strategic plan to build its online audience of military members, law enforcement, firefighters and emergency medical workers. Bright Mountain Holdings, Inc. recently purchased LEO Affairs, which is the largest message board for law enforcement worldwide. Aside from LEO Affairs, Bright Mountain also owns TheBright.com, a portal for all of those in it's demographic, providing news, videos, entertainment and services such as Private Email and Insurance.