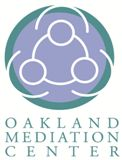 "In order to meet the needs of the community, the center is able to offer the volunteers a one-time discount of 90% for the same training we offer to the general public," informs OMC's Events Coordinator, Brianna Haberfield
Bloomfield Hills, MI (PRWEB) March 17, 2014
Oakland Mediation Center is seeking volunteers for their Community Mediator Training program. The training program is designed to provide volunteers with the skills necessary to facilitate the resolution of general disputes. Volunteer community mediators are individuals who wish to make a difference in their community by helping others resolve disputes through mediation practices. Whether you're a community leader, retiree, student or just someone looking to give back, this is a great opportunity to make a difference.
The Community Mediation trainings will begin on Tuesday, April 1 and run every Tuesday through April 29. Participants will receive Michigan State County Administrative Approved Mediation training during this 5 week course. Training will be held at Oakland Mediation Center located at 505 Hulet Drive, Bloomfield Hills, MI 48201, Suite 102.
The cost of the 5 week training is $100 and participants will receive a certificate upon completion.
Oakland Mediation Center provides low-cost mediation services to the communities of Oakland County and this wouldn't be possible without volunteers. Becoming a community mediator will make an immediate, positive impact within Oakland County.
"Oakland Mediation Center volunteers are the most valued assets we have at the agency," said Bonnie Hanes, Executive Director of Oakland Mediation Center. "Without their hard-work, dedication and support the center would cease to exist."
To register for the upcoming Community Mediation Program training. Click here to download application. All applications must be received by Friday, March 21.
Oakland Mediation Center is a non-profit, volunteer based organization that assists Oakland County resident in resolving disputes in a peaceful and respectful manner through mediation and education. Formed in 1989 at the recommendation of the Oakland Bar Association, Oakland Mediation Center was established to provide individuals with an alternative to the litigation process.
For more information about Oakland Mediation Center and the Community Mediator Training Program, please visit http://www.mediation-omc.org or call 248-338-4280.