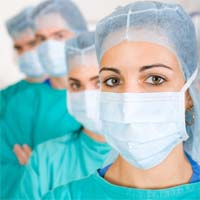 Current evidence cannot definitively answer which procedure (EPP or P/D) is more beneficial.
Raleigh, NC (PRWEB) March 20, 2014
A British study published in ISRN Surgery and reported by Surviving Mesothelioma declares that "current evidence cannot definitively answer" which type of mesothelioma surgery is more beneficial in terms of survival and risk.
The topic of surgery for mesothelioma remains a controversial one within the medical community. Top mesothelioma doctors at some of the world's most prestigious cancer centers vehemently disagree on whether lung-sparing or more radical lung-removing surgery is the best option for patients.
But the new meta-analysis of 16 studies comparing extrapleural pneumonectomy (EPP) and pleurectomy/decortication (P/D) for mesothelioma finds that there may not be a clear answer to this question. The researchers selected studies where the primary endpoint was overall survival and the secondary endpoints were quality of life, disease-free survival and mesothelioma recurrence.
Results showed that the median survival with P/D, a lung-sparing approach which removes the pleural lining and other at-risk tissues, ranged from 8.1 to 32 months. In contrast, study subjects who underwent the more invasive lung-removing EPP procedure had a survival range that was both shorter and longer than that of P/D – 6.9 to 46.9 months.
The peak of the rate of death from P/D surgery was 9.8% while the highest surgical death rate with EPP was 12.5% and the lowest was 3.2%. In some studies, no patients died from P/D surgery. Complication rates ranged from 5.9% to 55% for P/D and 10% to 82.6% for EPP. On average, mesothelioma patients had to remain in the hospital 9 days after EPP compared to 7 days with P/D.
Although the results of the meta-analysis do not appear to favor one surgical approach over the other, two messages were clear to the researchers: Surgery still has an important role to play in the treatment of mesothelioma and experienced mesothelioma doctors offer patients the best hope for good outcomes. "Centres specializing in malignant pleural mesothelioma management have better results," conclude the authors. Their original study appears in ISRN Surgery. (Papaspyros, S and Papaspyros, S, "Surgical management of malignant pleural mesothelioma: Impact of surgery on survival and quality of life-relations to chemotherapy, radiotherapy, and alternative therapies", February 2014, ISRN Surgery, http://www.hindawi.com/journals/isrn.surgery/2014/817203/)
For nearly ten years, Surviving Mesothelioma has brought readers the most important and ground-breaking news on the causes, diagnosis and treatment of mesothelioma. All Surviving Mesothelioma news is gathered and reported directly from the peer-reviewed medical literature. Written for patients and their loved ones, Surviving Mesothelioma news helps families make more informed decisions.