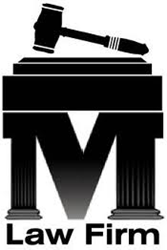 New York, NY (PRWEB) March 17, 2014
The New York State Government has announced a plan (Governor Cuomo Announces $67 Million in Funding for Bicycle, Pedestrian and Multi-Use Path Enhancement Projects, 1/15/2014) to spend $67 Million to build more bike lanes and pedestrian paths across the state. According to the announcement, there will be 63 enhancement projects that will be paid mostly by the government funds and in part by a project sponsor.
The governor's office has said that in New York City, the money will go towards adding bicycle and pedestrian lanes to the Pulaski Bridge, the Brooklyn Waterfront Greenway-Gowanus connector, and an expansion of the Hell Gate Bridge's pedestrian and bike paths. Elsewhere in the state, communities will also receive monies to be put towards similar bike and pedestrian projects.
In announcing the plan, Governor Andrew Cuomo stated that his government was "modernizing New York State's transportation system while making it safer." The project is a massive infrastructure undertaking intended to install new lanes and pathways and repair old ones in order to improve access and reduce the number of accidents.
Adnan Munawar, Partner at Munawar & Andrews-Santillo LLP, applauded the state government's commitment to improving conditions for vulnerable cyclists and pedestrians, saying, "As a personal injury attorney, I have seen countless accidents that could have been avoided, but instead resulted in serious injury or death. Bicyclists and pedestrians are at the mercy of motor vehicles and it is essential that the state and local governments continue to make efforts to keep the roads and sidewalks safe. Bike lanes give cyclists designated space on the road and make drivers more aware of their presence, while erecting barriers and making other physical alterations can increase protections for pedestrians."
"Of course, as long as there are millions of people on the roads and sidewalks all traveling at the same time, it is highly likely that accidents will always be a part of our reality. When accidents do happen, everyone involved should know what to do, and victims especially should be aware of their rights. Anyone who is injured in a bicycle or other accident in New York is generally entitled to receive compensation and the best way to ensure victims receive the money they deserve is to hire a knowledgeable expert to advocate on their behalf. The claims process is complicated and hiring the right attorney will give you the peace of mind that your case is being handled effectively so you can focus on recovery. And remember, consulting with a personal injury attorney is free and you only ever pay a fee if you win," said Munawar.
If you or a loved one has suffered and injury due to a bicycle accident in New York, contact a New York bicycle accident lawyer today at 212.400.4000 to receive information about the your rights under the law and how to pursue damages for your pain, suffering, and other potential losses.
About Munawar & Andrews-Santillo, LLP
http://www.mlawfirm.com
Bicycle Accident Lawyer
Munawar & Andrews-Santillo, LLP ("MLawfirm") is a personal injury law firm in New York City. Our team of highly qualified and skilled attorneys handles and represents clients in a wide range of legal areas including: car/auto accidents, bike accidents, truck accidents, construction accidents, workers compensation, medical malpractice and no-fault collection/litigation/arbitration or accidents. If you need legal help feel free to contact our attorneys. We are available 24 hours a day, 7 days a week, 365 days a year to our clients. Because Insurance companies have their attorneys, adjusters and representatives well trained to defend, delay and frustrate your right to recover full and adequate compensation and damages. One of our greatest strengths is that we are trial lawyers. That means we prepare client's case as if it is going to court and we use tireless effort to secure the best possible results for them. At Munawar & Andrews-Santillo LLP, a preeminent New York law firms, no case is too large or too small. Our attorneys treat all clients with the respect and dignity they deserve. Our law firm and attorneys work hard to deliver the very best results to all of our clients. Do you have a legal issue? Do not hesitate to call for free consultation at (212)-400-4000.
"Lawyer Advertising"
"Prior results do not guarantee a similar outcome."
"Content of the press release is not intended to provide legal or other advice or to create an attorney-client relationship."