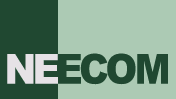 We are excited to be part of that and to lead a spirited discussion with EDI experts regarding Point of Sale Analytics. - Jim Lewis, Founder and CEO - Enhanced Retail Solutions
New York, NY (PRWEB) March 25, 2014
Enhanced Retail Solutions, a leading provider of Software-as-a-Service (SaaS) retail analytic and demand planning solutions to suppliers, licensors and their retail trading partners, today announced a speaking engagement at the Spring NEECOM conference.
NEECOM (The New England Electronic Commerce Users' Group) generally meets two times a year. Topics vary depending on the current interests of the group. The day long agenda includes a multiple topics, presented by guest speakers, representing a number of perspectives. NEECOM appeals to a wide audience representing its membership, which cuts across various industries. They have covered topics such as XML, portals, EDI over the Internet and EDI in health care, manufacturing, transportation, and retail. The annual spring meeting adds a second day devoted to lecture/classroom education.
Jim's talk, entitled "The Top Five and a Half Benefits of the EDI 852 (POS) Document" will explore the actionable benefits both retailers and manufacturers can achieve by interpreting data from the EDI 852. He will discuss how the 852 can be integrated with other data sources to provide more detailed sales and inventory tracking, uncover opportunities and liabilities that would otherwise go unnoticed, explore demographic and geographic profiling and more.
Recognizing a trend that retailers were increasing their expectations of the supplier base, Jim founded ERS in 2002 to help improve the retail business acumen of suppliers. Today ERS has over 100 clients including some of the most well known names in the industry. As a former buyer at JCPenney, he managed or bought key categories in men's, children's and home textiles throughout his 15-year career. He was honored several times with executive level projects and sat on varying key company initiative task forces. Jim has been featured in apparel, toy, home textiles and licensing publications including Playthings and License! and has conducted seminars at industry associations and trade shows including The Licensing Show, MAGIC and Retail Smarter.
"NEECOM Conferences facilitate shared information and ideas, education and networking between its members," said Jim Lewis, Founder and CEO of Enhanced Retail Solutions. "We are excited to be part of that and to lead a spirited discussion with EDI experts regarding Point of Sale Analytics."
About Enhanced Retail Solutions LLC:
Enhanced Retail Solutions is a software and consulting firm specializing in retail analysis and demand planning for manufacturers, licensors and their retail partners. ERS' state of the art software tools and consulting deliver critical data quickly, easily and cost effectively, adding over one hundred million dollars to their clients' bottom line. ERS' broad customer base includes industry leaders in the electronics, consumer products, apparel, footwear, home textile, toy, home décor, home improvement, housewares, jewelry and food industries. Headquartered in New York City, Enhanced Retail Solutions has offices in the Dallas, TX and development in the US, Cork, Ireland and Delhi, India. For more information, visit http://www.EnhancedRetailSolutions.com.
About NEECOM:
The New England Electronic Commerce Users' Group (NEECOM) is a nonprofit organization established in 1990. Its members are large and small organizations in a variety of industries including manufacturers, distributors, retailers, hospitals, insurance companies, motor carriers, universities, banks and government agencies. The common thread is their interest in EC/EDI and related technologies. For more information, visit http://www.neecom.org.