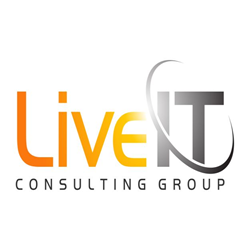 (PRWEB) March 18, 2014
LiveIT Consulting Group announced today it has achieved the Small and Midsize Business (SMB) Specialization from Cisco. The SMB Specialization recognizes Cisco resale channel partners that focus on meeting the technology and services needs of small and midsize businesses.
"Here at LiveIT, we strive to be the best at what we do. Our partnership with Cisco is key to our success. Cisco's innovative technology allows us to deliver solutions to our clients that have a great impact on their business," cited LiveIT's co-founder Garrett Downs.
To earn the SMB Specialization, LiveIT fulfilled Cisco training and exam requirements. LiveIT also met the personnel, training and post sales support requirements set forth by Cisco.
The Cisco Resale Channel Program provides a framework for channel partners to build the sales, technical and Cisco Lifecycle Services skills required to deliver Cisco solutions to end customers. Through the program's specializations and certifications, Cisco recognizes a channel partner's expertise in deploying solutions based on Cisco advanced technologies and services. Using a third-party audit process, the program validates channel partner qualifications such as technology skills, business best practices, customer satisfaction, and presales and postsales support capabilities -- critical factors for customers choosing a trusted channel partner.
About LiveIT
LiveIT Consulting Group is a Texas-based provider of Information Technology and Technology Infrastructure services and support. Support from LiveIT Consulting can make all the difference…direct, hands-on support from the voice of experience you can count on for fast, thorough remedies. Whether you need supplemental IT help or a fully managed environment, contact us today.