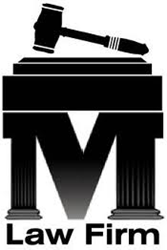 New York, NY (PRWEB) March 18, 2014
A member of the New York Fire Department has been arrested on elevated charges of driving while intoxicated, reports MyFoxNY. (NYPD: Drunk NYC firefighter hit 2 women with car, March 7, 2014). According to the report, Sean Farrell, a firefighter, bumped his car into two women who were in a crosswalk. According to the report, the alleged incident took place around 6 p.m. on Wednesday, March 5. The report states that Farrell stayed at the scene and police determined that he was drunk. According to the report, the two women were taken to a hospital with complaints of leg pain, but were listed as being in stable condition.
"Every year countless numbers of innocent people are injured or killed by the reckless and selfish acts of drunk drivers, and as a society, we must hold people accountable for causing such entirely avoidable accidents," said Adnan Munawar, Partner at Munawar & Andrews-Santillo LLP. "Perhaps we need to reevaluate how we handle people who choose to get behind a wheel after drinking, if being arrested once is not enough for someone to learn this lesson."
"In the meantime, victims of alcohol-related accidents and their families should know where to turn to get the compensation they need and the justice they deserve. Victims and their families have the right to bring civil claims against the person responsible for their injuries or losses, but they would be best advised to do so with the assistance of an experienced attorney. Filing a claim is a long and complicated process, and even lawyers rely on the testimony and efforts of other experts in order to establish who was responsible and how much compensation you should receive. The right attorney could mean the difference between receiving the maximum amount of compensation possible and settling for less than you deserve. Consulting with a personal injury lawyer is free, and you only ever pay anything if you win, so there is no reason not to pick up a phone right away and find out what you should do next," said Munawar.
If you or a loved one has suffered an injury, medical condition, or worse, as a result of a motor vehicle accident in New York, you should contact a New York motor vehicle accident lawyer today to receive information about the your rights under the law and how to pursue claims for the compensation you deserve.
About Munawar & Andrews-Santillo, LLP
Personal Injury Lawyer New York
Workers Compensation
Car Accident Lawyer
Munawar & Andrews-Santillo, LLP ("MLawfirm") is a Personal Injury Law Firm in New York City. Our team of highly qualified and skilled attorneys handles and represents clients in a wide range of legal areas including: Car/Auto Accidents, Bike Accidents, Truck Accidents, Construction Accidents, Workers Compensation, Medical Malpractice and No-Fault Collection/Litigation/Arbitration or Accidents. If you need legal help feel free to contact our attorneys. We are available 24 hours a day, 7 days a week, 365 days a year to our clients. Because Insurance companies have their attorneys, adjusters and representatives well trained to defend, delay and frustrate your right to recover full and adequate compensation and damages. One of our greatest strengths is that we are Trial Lawyers. That means we prepare client's case as if it is going to court and we use tireless effort to secure the best possible results for them. At Munawar & Andrews-Santillo LLP, a preeminent New York law firms, no case is too large or too small. Our attorneys treat all clients with the respect and dignity they deserve. Our law firm and attorneys work hard to deliver the very best results to all of our clients. Do you have a legal issue? Do not hesitate to call for free consultation at (212)-400-4000.
"Lawyer Advertising"
"Prior results do not guarantee a similar outcome."
"Content of the press release is not intended to provide legal or other advice or to create an attorney-client relationship."