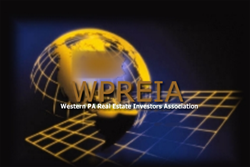 "this is the sort of seminar that separates the big boys from the amateurs."
Pittsburgh, PA (PRWEB) March 18, 2014
Pittsburgh based Windows R Us and Quest Construction is teaming up with the Pittsburgh Real Estate Investors Association to promote an educational seminar on seamless roofing systems. Pittsburgh real estate investors are encouraged to attend the workshop.
The Pittsburgh Real Estate Investors Association is a charter member of the American Real Estate Investors Academy. The Pittsburgh REIA is dedicated to providing top quality educational opportunities to its members and the real estate investing community at large. Membership in the local real estate club is not a requirement for this seminar.
The main thrust of this seminar is the maintenance and improvement of commercial real estate. Like many of the Pittsburgh REIA club's presentations this class will focus on educating the public about ways to make money by improving a property and on ways to save money by cutting utility costs for a commercial property. According to club President Josh Caldwell, "this is the sort of seminar that separates the big boys from the amateurs. True real estate professional and professional real estate investors of every stripe seek out opportunities like this where they can learn more about saving and consequently making money. If you own commercial real estate, are thinking about buying commercial real estate, sell commercial real estate, or if you provide services to commercial property then you should attend this seminar".
The seminar is present at no charge to the general public and lunch will be provided. Guests are required to RSVP to reserve their seats in advance. To reserve your spot go to http://www.windowsruspgh.com or call 412 892 9960. Reservations must be made my March 24th.
The seminar is to be held on March 26, 2014 at the Westinghouse Technology Park, 1300 Beulah Road, Building #801, Churchill, PA 15235. The seminar will start promptly at 10:00 A.M. And the event concludes at 2:00 P.M.
A partial list of the topics that will be covered in this seminar will be:
Seamless Roofing – what you need to know
Cool Roof - what is it and what are its benefits
LEED Points
Tax advantages of energy efficient roofing.
Decorative Paving and how it can improve your resale value.
Solar Reflective Asphalt
Plus many more ways to economically enhance your building.
Anyone in the Pittsburgh Metro area who is interested in real estate investing should visit the Pittsburgh Real Estate Investors Association homepage and sign up for the clubs free newsletter. The newsletter is a monthly publication dedicated to educating real estate investors and informing investors about the Pittsburgh real estate market. Interested parties should also plan to attend one of the club's meetings. As always the first meeting is free to guests and there is no pressure to join. Meetings are held on the third Tuesday of the month. Membership is only $109 per year and the club's discount program with Home Depot, Lowes, Sears Commercial, Sherwin Williams, and a host of other companies will even save non-investors more than the cost of an annual membership. As one member put it, "the discount program saved me more than the cost of my membership when I bought a stove; the rest of the year is just gravy".