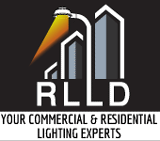 Houston, TX (PRWEB) March 18, 2014
RLLD Commercial Lighting, a Houston based lighting design and online retailer of commercial lighting fixtures, is pleased to announce the launch of their new home online http://www.exclusivelycommercial.com. The new site has been launched and is ready to assist companies as well as individual property owners with their commercial lighting needs.
RLLD Commercial Lighting sets itself apart by currently only offering American made lighting products along with quality photometric design to go along with any lighting project that might require a detailed layout of how the lighting will function. Photometrics are the vital first step in a quality lighting projects implementation. Photometrics are basically the process of designing the layout of lighting in an area which will adequately light it without areas of darkness.
The new RLLD site offers commercial lighting products directly for sale to the public. You can simply add to the cart and checkout without any assistance, or if you need help with choosing the right product a lighting expert is just a call away.
Their new virtual home also has a section of past projects, so as to familiarize new customers with the experience the company has brought to the table on previous lighting projects.
As before RLLD still specializes in parking lot lighting, lighting for signs, sports lighting especially lighting for tennis and basketball courts, as well as horse arena's. However, any interior or exterior commercial lighting job is well within the scope of what the company has to offer.
RLLD will consult, design and offer you a turnkey solution to any lighting project or simply come and visit the product section of the site and add your needed materials to the cart and checkout. The product offering currently includes, parking lot light kits, sports lighting, gooseneck & sign lights, landscape lighting, a variety of poles including decorative light poles including many lighting fixtures. Security lighting is another addition the company has added. You can also check the clearance section for any products that are on sale.
About RLLD Commercial Lighting
RLLD Commercial Lighting has been in business since 1982 and has serviced the entire USA with lighting products and consulted as well as implemented turnkey lighting solutions for businesses as well as individual property owners.