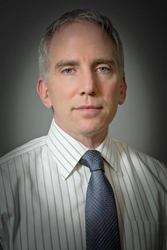 ConnectYourCare is committed to making our platform simple, flexible and powerful so that users can easily manage all aspects of their accounts.Reese Feuerman, CFO of ConnectYourCare
Hunt Valley, MD (PRWEB) March 18, 2014
ConnectYourCare, a national leader in consumer-directed healthcare (CDH) and health savings account (HSA) solutions, today announced that growth in its HSA accounts quadrupled in 2013 with HSA assets of its clients totaling nearly $2 billion.
ConnectYourCare continues to be a leader in HSA administration – recent data from financial services firm Devenir states that the number of HSA accounts across the industry as a whole increased 30%. ConnectYourCare attributes its rapid growth to the strength and differentiation of its consumer-directed healthcare platform, which is designed to enable employers, healthcare providers and financial institutions to quickly and easily offer consumers the latest consumer-directed healthcare tools, including HSAs, with minimal overhead.
"Recent research shows that rising healthcare costs will continue to put pressure on employers and employees to find alternatives to traditional insurance plans," said Reese Feuerman, CFO of ConnectYourCare. "HSAs help slow the rate of health spending by employers and empower employees by allowing tax-free accumulation of healthcare funds to use or save as they see fit."
With the need to control healthcare costs more pressing than ever, the environment is primed for a dramatic increase in the number of HSAs. In 2014, the average healthcare cost per employee is expected to hit $ $11,176 of which about 22.4%, or $2,499, will be an individual's expected premium contribution, according to human resource consulting firm Aon Hewitt.
"Substantial hikes in premiums for traditional health insurance and the implementation of exchanges have driven greater demand for HSAs," said Feuerman. "Increased consumer engagement requires a platform that is easy to use, innovative and agile. ConnectYourCare is committed to making our platform simple, flexible and powerful so that users can easily manage all aspects of their accounts."
About ConnectYourCare
ConnectYourCare's consumer-directed healthcare platform provides a fast path to account-based health plans, enabling firms to lower health benefit costs while empowering consumers with the tools they need to better manage health savings. The solution of choice for large employers, health plans and banks, ConnectYourCare offers a fresh approach to health savings by combining a simplified experience, seamless access and a unique coaching model to accelerate savings and consumer engagement. By removing complexity and motivating individuals to take control of health savings, ConnectYourCare maximizes return on investment for all participants in the healthcare benefits value chain and enables everyone to simplify, save and grow.