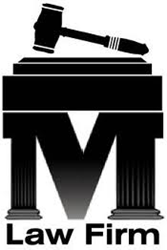 (PRWEB) March 18, 2014
Two deadly accidents occurred three hours and a few block apart early Sunday morning, CBS News reported. (2 Pedestrians Killed Sunday Morning in NYC, Bringing Weekend Total to 4, January 19, 2013). According to the news outlet, 45-year-old Pedro Santiago was hit by an MTA bus while riding his bike around 1:30 a.m. on 125th Street near Lenox Avenue. Police say he was rushed to the hospital and subsequently pronounced dead. According to the report, A few hours later, near West 96th Street and Broadway, 26-year-old Samantha Lee was hit by the side mirror of a St. Lukes ambulance, which knocked her face-down in the street. According to the report, she was then struck by a Dodge Charger and pronounced dead at the scene. According to the report, Ms. Lee's was the third fatality in the vicinity in less than a week.
According to the report, local residents and politicians expressed their concerns about the West 96th Street intersection in particular, alleging there may be problems with the traffic lights and the embankment in the middle of the street that houses a major subway station. According to the report, City councilwoman Helen Rosenthal, a representative of the Upper West Side, has reached out to mayor De Blasio's office to ask him to include the intersection in the mayor's Vision Zero study, which aims to study and modify dangerous locations in the city for pedestrians.
Adnan Munawar, Partner at Munawar & Andrews-Santillo LLP, spoke out against the unnecessary loss of life and joined concerned New Yorkers in their demands that changes be made. "Pedestrian and cyclist deaths happen at an alarming rate in this city, and much of the time, the accident that caused the fatality could have been avoided. The city can certainly do its part by making modifications to dangerous locations and going after reckless drivers, but New Yorkers can also help to reduce fatal accidents by driving slower and being more aware of pedestrians and bicyclists," said Munawar.
"If the city and its citizens all make a conscious effort, there is no doubt that we can dramatically reduce the number of accidents and especially fatal accidents that occur every year. Of course, human error is always a factor, and accidents will likely always be a part of our collective reality. Equally as important as doing all we can to avoid accidents is making sure people know what to do when one happens. Often people involved in an accident are entitled to compensation, but actually filing a claim and pursuing it all the way through can be difficult and complicated, and should be handled by an expert. Anyone who is in an accident would be wise to consult with a personal injury attorney and start a claim as soon as possible. Consulting with a personal injury is free, and you only ever pay a fee if you win, so there is no risk to you in hiring an experienced advocate who can ensure your claims are filed accurately and efficiently and give you the best chance at receiving the maximum possible compensation," said Munawar.
If you or a loved one has suffered an injury, medical condition, or worse, as a result of a motor vehicle or bicycle accident in New York, you should contact a New York car and bike accident lawyer today at 212.400.4000 to receive information about the your rights under the law and how to pursue claims for the compensation you deserve.
About Munawar & Andrews-Santillo, LLP
Personal Injury Lawyer New York
Workers Compensation
Car Accident Lawyer
Munawar & Andrews-Santillo, LLP ("MLawfirm") is a Personal Injury Law Firm in New York City. Our team of highly qualified and skilled attorneys handles and represents clients in a wide range of legal areas including: Car/Auto Accidents, Bike Accidents, Truck Accidents, Construction Accidents, Workers Compensation, Medical Malpractice and No-Fault Collection/Litigation/Arbitration or Accidents. If you need legal help feel free to contact our attorneys. We are available 24 hours a day, 7 days a week, 365 days a year to our clients. Because Insurance companies have their attorneys, adjusters and representatives well trained to defend, delay and frustrate your right to recover full and adequate compensation and damages. One of our greatest strengths is that we are Trial Lawyers. That means we prepare client's case as if it is going to court and we use tireless effort to secure the best possible results for them. At Munawar & Andrews-Santillo LLP, a preeminent New York law firms, no case is too large or too small. Our attorneys treat all clients with the respect and dignity they deserve. Our law firm and attorneys work hard to deliver the very best results to all of our clients. Do you have a legal issue? Do not hesitate to call for free consultation at (212)-400-4000.
"Lawyer Advertising"
"Prior results do not guarantee a similar outcome."
"Content of the press release is not intended to provide legal or other advice or to create an attorney-client relationship."