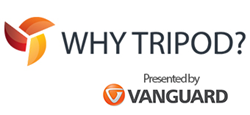 We wanted to create a site dedicated to inspiring photographers and providing them information and tools for creating fantastic images.
Whitmore Lake, Mi (PRWEB) March 17, 2014
Vanguard, a global manufacturer of tripods, camera bags and sports optics is pleased to announce the launch of a new information site, whytripod.com on March 15, 2014. The new site is a tribute to the Real Photographer, photographers who are as passionate about photography as professionals or enthusiasts, with a focus on the use of the tripod as a key tool for any photographer.
Phone-based photography has been grabbing the headlines lately and relegating serious photography to the back pages. As a leader in the industry, Vanguard wants to ensure that the photographer with a DSLR or an advanced 4/3 mirror less camera never gets lost. We developed whytripod.com as a tribute to the "Real Photographer" with a focus on the use of the tripod, a necessary tool for anyone taking serious images. "Real Photographers are people that wake up early in the morning to capture sunrise in the golden hour and then stay up past midnight editing to create the perfect image," said Doug Feldner, Vanguard USA Director of Sales and Marketing. He added, "We wanted to create a site dedicated to inspiring these photographers and providing them information and tools for creating fantastic images."
The new information site also introduces a new blog offering unique insights and perspectives from photography professionals, industry leaders, and the Vanguard marketing team. Whytripod.com also includes ecommerce solutions that allow visitors to purchase products, which range from a variety of heads to award winning tripods. The ecommerce portion of the site will be live this summer.
Whytripod.com is designed to educate and inform the Real Photographer at any skill level. Revolving around the use of the tripods, the site provides tips & tutorials as well as highlighting workshops, seminars and, photography tours. With frequent updates and information, visitors will return to whytripod.com as part of their photographic journey.
In addition to educating photographers, whytripod.com is dedicated to finding and supporting talented, established and emerging photographers. "We are on the lookout for photographers who are pushing the limits of photography and advancing the craft," stated Josh Pawlak, Marketing Manager responsible for the site. Whytripod.com will share the works and stories of up and coming photographers along with what inspires them and what techniques allowed them to bring their vision to life.
By educating photographers and collaborating with visionary artists, Vanguard is privileged to play a part in advancing their personal work and the craft of photography.
About VANGUARD
Since 1986, VANGUARD has provided photographers around the world with innovative, high-quality tripods, monopods, ball heads, pan heads, bags, cases, optics and other photography accessories. They are also one of the global leaders in hunting and outdoor accessories, including binoculars, spotting scopes, shooting sticks, and tripods. With ISO 9001 and 14001-certified facilities and hundreds of design patents, VANGUARD has earned a solid reputation that spans the world. For more information about VANGUARD visit http://www.vanguardworld.com.