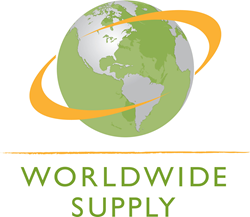 Franklin, NJ (PRWEB) March 17, 2014
Worldwide Supply SA, LLC, "WWS" the leading provider of customer premises equipment (CPE), engineering services and new/pre-owned networking hardware for cable, wireless and wireline networks announced today that Francisco Rodriguez has been appointed President, in addition to his current role as CTO.
"This promotion is well deserved, and the title is a better fit for the role Francisco is playing in the organization," said Jim Smith, Founder of WWS. "Francisco has delivered outstanding results since joining the organization. His innovation and technological prowess impress me more each day," added Smith.
Prior to working at WWS, Rodriguez held the role of Vice President of Engineering at Ubee Interactive/Ambit, at the time, the third largest CPE vendor in the world. He also held similar roles at Motorola, Arris/Lancity, BANG and River Delta. In his new dual role, Rodriguez is charged with overseeing all operations, which has locations in Mexico, Columbia, Chile in addition to California and Illinois in the US.
"I'm looking forward to the challenge of growing our business in the Caribbean and Latin American marketplace," said Rodriguez. "We have a great team who understands the different cultures and we'll continue to deliver fantastic service and results to our customers."