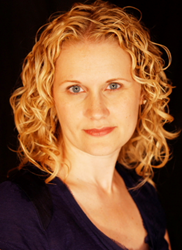 Just because your doctor says you're ready at 6-weeks post-partpum, doesn't mean you're ready.
Wyckoff, NJ (PRWEB) March 14, 2014
Bump to Bump Maternity is collaborating with Melissa Donahue from MD Counseling to bring an exciting program for couples, Maintaining Intimacy with Your Spouse During and After Pregnancy, on Saturday, March 22, 2014 at 3:30PM. The presentation will take place at Bump to Bump Maternity, 300 Franklin Ave, Wyckoff, NJ. We will be discussing the topic of sex during pregnancy and after the baby comes. The presentation is geared towards couples, but individuals are welcomed as well. The discussion will help dispel the myths about sex and set healthy expectations for when the baby arrives. Fee for program is $25 per couple; advanced registration is required.
Ms. Donahue is a Licensed Clinical Social Worker and a Certified Sex Therapist through the American Association of Sexuality Educators Counselors and Therapists. She trained at the Institute for Sexual Medicine at Boston University School of Medicine with Dr. Irwin Goldstein, a leader in the field of sexual medicine. Ms. Donahue is experienced in using talk therapy in treating diagnoses of desire, arousal and orgasm phase difficulties, sexual dysfunctions, body image, relationship issues, pain, sexual abuse, sexuality and oncology issues, and sexuality and disability issues. She sees patients in her offices in Ridgewood and Bedminster.