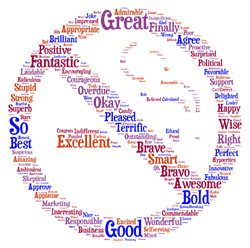 Denver (PRWEB) March 17, 2014
A new survey of 1,184 doctors showed that only 7% of them believe that CVS Caremark's decision to stop selling tobacco products on October 1 will have a significant impact on smoking cessation efforts in the United States. The doctors are members of the Physicians Round Table (PRT), a private market research panel that is part of ClearVoice Medical.
The doctors of PRT gave seven times more affirmative answers than negative ones when asked to provide a one-word reaction to the news. Their reactions can be seen in a PRT created word cloud where the larger the word is, the more it was mentioned as a response to the question. The word cloud can be viewed here: PRT Word Cloud.
Overall, 56 % of respondents felt the decision would have little or no impact on smoking cessation efforts in the US, while 37% said it would have some impact and only 7% said it would have a significant impact.
The study was conducted by ClearVoice Medical, the healthcare arm of ClearVoice Research®, a Denver-based full-service market research firm specializing in online sample and qualitative & quantitative research designed to gather market intelligence and opinions.
Florida Cardiologist and Physicians Round Table President James E. Carley, MD, appreciated the move.
"Overall it appears my colleagues see this move by CVS as a step in the right direction, but one that will not get many people to stop smoking," said Dr. Carley. "We also understand that this will most likely only establish an inconvenience for consumers who will continue to purchase their tobacco products at the numerous other retail outlets across the country that are not putting this ban in place."
Dr. Carley notes that CVS Caremark has heavily invested in their in-store MinuteClinic concept which is staffed by nurse practitioners and physician assistants.
"They see themselves as hypocritical if they continue to offer tobacco products and medical care in the same location," he said.
To learn more about the study or to schedule an interview with Dr. James Carley, please contact 303.895.3574 or jerimy(dot)hiltner(at)clearvoiceresearch(dot)com.
About ClearVoice Medical & ClearVoice Research®
ClearVoice Medical is the healthcare arm of ClearVoice Research® a leading provider of market research and intelligence to corporate and non-profit clients in financial, healthcare, consumer product and b2b markets. CVR provides full service research (quantitative and qualitative) data collection, analysis, reporting, with conclusions and recommendations. CVR manages private and public research panels and along with their proprietary technology supports branded and blind panel management for their customers.
For more information visit http://www.clearvoiceresearch.com or contact Jerimy Hiltner at 303.895.3574 or jerimy(dot)hiltner(at)clearvoiceresearch(dot)com.