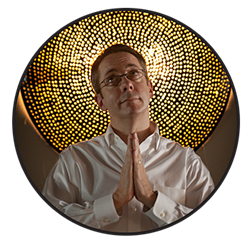 Fort Worth, Texas (PRWEB) May 30, 2014
Human resources consultant and background screening expert Mike Coffey, SPHR, president of Imperative Information Group, will address the Panhandle Human Resource Management Association's monthly luncheon in Amarillo, Texas on June 3, 2014. His presentation, Background Screening Policy Considerations to Avoid Discrimination Claims, will address ways employers can avoid discrimination claims while considering job applicants' criminal history information.
On April 25th, 2012, the Equal Employment Opportunity Commission issued new "enforcement guidance on the consideration of arrest and conviction records in employment decisions under Title VII of the Civil Rights Act of 1964." This was the first guidance on this topic issued by the EEOC in more than 20 years and reflects the EEOC's recent scrutiny of employers' use of criminal records in making employment decisions. In addition to Title VII, other federal and state laws regulate employers' use of criminal records, credit reports, and other information.
The presentation will walk employers through the process of preparing a background screening policy that helps ensure a safe and productive workforce while staying out of regulators' and plaintiffs' attorneys' crosshairs. In addition to covering the EEOC's guidance, Coffey will discuss ways to implement many of the EEOC's recommendations, including individualized assessment of individuals with criminal histories, without creating impediments to developing a safe and productive workforce. Registration for this event is available online at http://phraonline.org.
"While the EEOC guidance is not a mandate that employers must follow, it makes sense to ensure that our processes are reasonable and documented in order to defend any discrimination claims or costly litigation," Coffey says. During the presentation, Coffey will present tools that have helped employers across the country develop and document policies regarding the use of criminal history information in making hiring decisions.
The Panhandle Human Resources Association (PHRA) is an affiliate of the Society for Human Resource Management (SHRM). PHRA was formed to educate, train and provide a forum for communication for professionals in the human resource field. PHRA provides a medium for exchange of information on subjects of mutual concern and actively works to improve the competence of human resource professionals through programs and projects.
Mike Coffey is an HR professional and president of Imperative Information Group, a background investigations firm based in Fort Worth, Texas. He is also certified as a Senior Professional in Human Resources (SPHR) by the HR Certification Institute. Coffey is a regional director for Texas SHRM and a board member for the Texas Association of Business.